NHL cancels games through November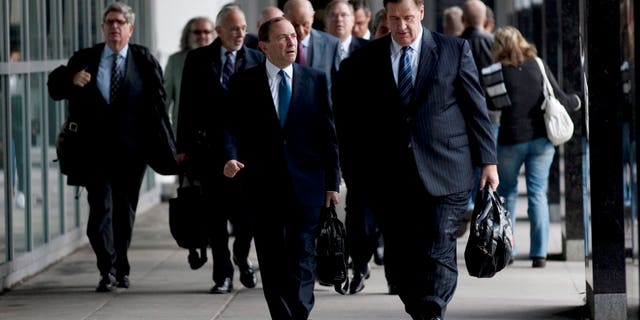 NEW YORK – The NHL lockout has forced the cancellation of all games through the end of November.
One day after a league-imposed deadline passed for a deal with the players' association that would allow for a full season, the NHL announced Friday that 326 regular-season games were lost. That comes out to 26.5 percent of the schedule, from Oct. 11 through Nov. 30.
"The National Hockey League deeply regrets having to take this action," deputy commissioner Bill Daly said in a statement.
"By presenting a proposal to the NHLPA that contemplated a fair division of revenues and was responsive to player concerns regarding the value of their contracts, we had hoped to be able to forge a long-term collective bargaining agreement that would have preserved an 82-game regular season for our fans. Unfortunately, that did not occur.
"We acknowledge and accept that there is joint responsibility in collective bargaining and, though we are profoundly disappointed that a new agreement has not been attained to this point."
The dispute, primarily over the division of revenues, is somewhat similar to the 2004-05 lockout that led to the cancellation of that entire season -- the first time a North American professional sports league lost a complete campaign to a labor dispute.
Reaching a new deal became even tougher on Friday because the NHL pulled its most recent offer to the players -- one that included a 50-50 split of hockey-related revenues -- off the table, Daly told The Associated Press.
Whether any of the canceled games can be rescheduled in the event of a quick settlement remains to be seen.
"We obviously want to reach an agreement as soon as possible and when we do, we will try to put together a schedule that will maximize the number of regular season games we can play, subject to reasonable logistical and scheduling parameters we will have to discuss with the players," Daly told the AP in an email. "Having said that, once clubs begin releasing dates and rebooking their buildings, as they will be free to do for the month of November, the process will obviously get more difficult and complicated."