NFL won't discipline Lions head coach Matt Patricia over 1996 sex assault allegation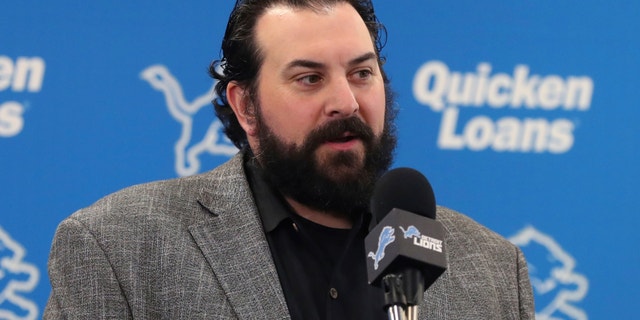 NEWYou can now listen to Fox News articles!
The NFL announced Monday it will not discipline the Detroit Lions or head coach Matt Patricia over a sexual assault allegation against the coach from 1996.
"Our office reviewed the matter with the Lions and Mr. Patricia, and ensured the club engaged in appropriate and thorough hiring practices and that the Coach did not mislead the team during the interview process," NFL spokesman Brian McCarthy said in a statement. "We determined that the Lions handled the interview process in a thoughtful and comprehensive manner and fully and appropriately complied with all applicable employment laws."
Earlier this month, The Detroit News reported that Patricia and a friend were indicted 22 years ago by a Texas grand jury on one count each of aggravated sexual assault. They were accused of assaulting a woman on South Padre Island. The accuser did not testify and the case was dismissed.
In a press conference the day after the indictment came to light, Patricia said: "I was innocent then, and I am innocent now."
At the time, the Lions said that a pre-employment background check did not turn up the incident. McCarthy said in his statement that Patricia "was under no legal or other requirement" to raise the issue during his job interview.
McCarthy also said that the charge against Patricia did not fall under the purview of the league's personal conduct policy because he was not associated with the league at the time. The alleged assault occurred in 1996, a few months before Patricia graduated from Rensselaer Polytechnic Institute.
Patricia was hired by the Lions in February to replace Jim Caldwell after spending 14 seasons with the New England Patriots, the last six as defensive coordinator.
Patriots coach Bill Belichick said the team wasn't aware of the legal case and expressed support for Patricia.
The Associated Press contributed to this report.