NFL, union still in dispute over Adrian Peterson suspension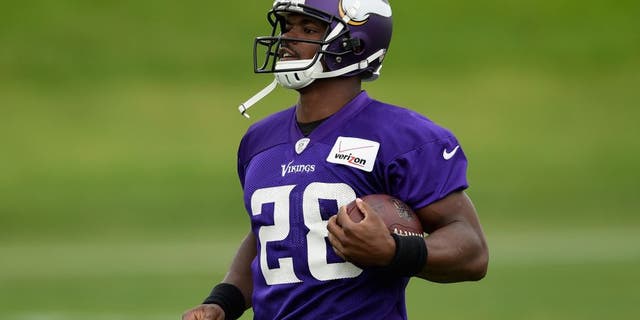 NEWYou can now listen to Fox News articles!
MINNEAPOLIS -- The NFL Players Association remains at odds with the league regarding Adrian Peterson's suspension, despite the resumption of the running back's career with the Minnesota Vikings more than two months ago.
NFLPA and NFL lawyers traded arguments Wednesday in front of U.S. District Judge David Doty on the union's contempt of court motion that was filed in May. NFLPA attorney Jeffrey Kessler told Doty such a move was necessary to push the league to send Peterson's appeal back to arbitration, as ordered by Doty in February.
The lead lawyer for the NFL, Dan Nash, accused the union of unfairly using Peterson's example to stage a larger fight over the personal conduct policy. Nash argued that the league's disagreement with the NFLPA's legal position do not constitute contempt of court.