NFL star's wife denies 'jew buddies' tweet was anti-Semitic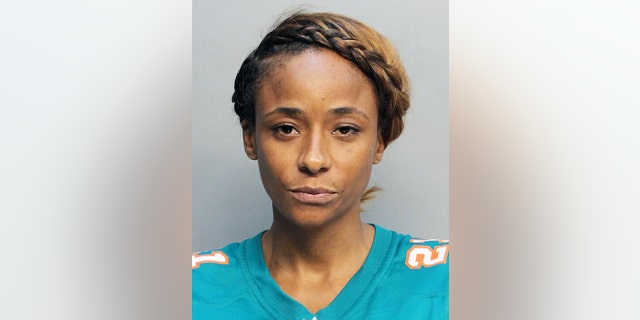 NEWYou can now listen to Fox News articles!
Miko Grimes, the outspoken wife of Tampa Bay Buccaneers cornerback Brent Grimes, refused to back down after a tweet about Miami Dolphins owner Stephen Ross' "jew buddies" triggered backlash -- but by Monday night, her Twitter account went private.
The tweet, which appeared Monday morning, referenced ex-New York Jets general manager Mike Tannenbaum, whom Ross hired in 2015 to serve as executive vice president of football operations for the Dolphins.
"Gotta respect ross for keeping his jew buddies employed but did he not see how tannenbaum put the Jets in the dumpster w/that sanchez deal," the tweet read, also referencing former Jets quarterback Mark Sanchez.
"If you are a GM in the NFL and you happen to be Jewish, nine times out of 10 you will get another job if fired because the majority of the owners are Jewish and 'rumor has it' Jewish people take care of their own," Grimes wrote to the Tampa Bay Times on Monday. "I'm actually quite envious of them. I think it's dope!"
She also wrote, "Why is this the first time I'm being called anti-Semitic, as big as my mouth is, if I really have an issue with Jewish people? Is anything I said false? Do Jewish, Catholic, Christian and frat brothers, etc. hire their own people? … I was intending to offend the Dolphins, specifically Stephen Ross and Mike Tannenbaum. Anyone else that chooses to dive in front of those bullets is their own fault."
There was no immediate response from the Buccaneers or the Dolphins. The Bucs signed Pro Bowler Brent Grimes to a two-year, $13.5 million contract in March after he played for three years with the Dolphins.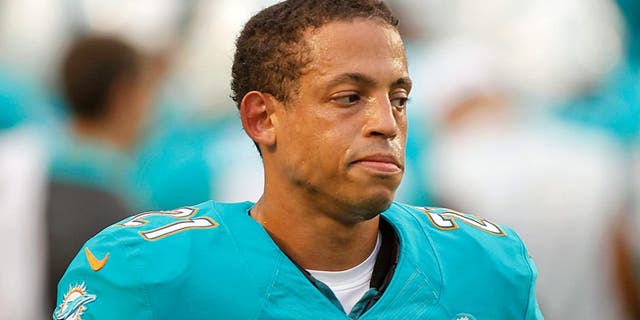 Bucs co-chair Bryan Glazer donated $4 million to a new Jewish Community Center in West Tampa last year, the Times reported. The Glazer family owns the team.
"Anyone that thinks I'm a racist needs to build a f—— bridge and get over it. I'm not a racist, I'm a realist," Miko Grimes told ESPN.
She's run into controversy on social media before, with several tweets slamming Dolphins quarterback Ryan Tannehill.
"How many people does ryan tannehill have to get fired before you realize he's the problem," she tweeted in December.
Charges were dropped after police arrested her for disorderly conduct at Sun Life Stadium last fall.
The Associated Press contributed to this report.