NFL Quick Hits: Gurley, Foster hope for Week 3 debuts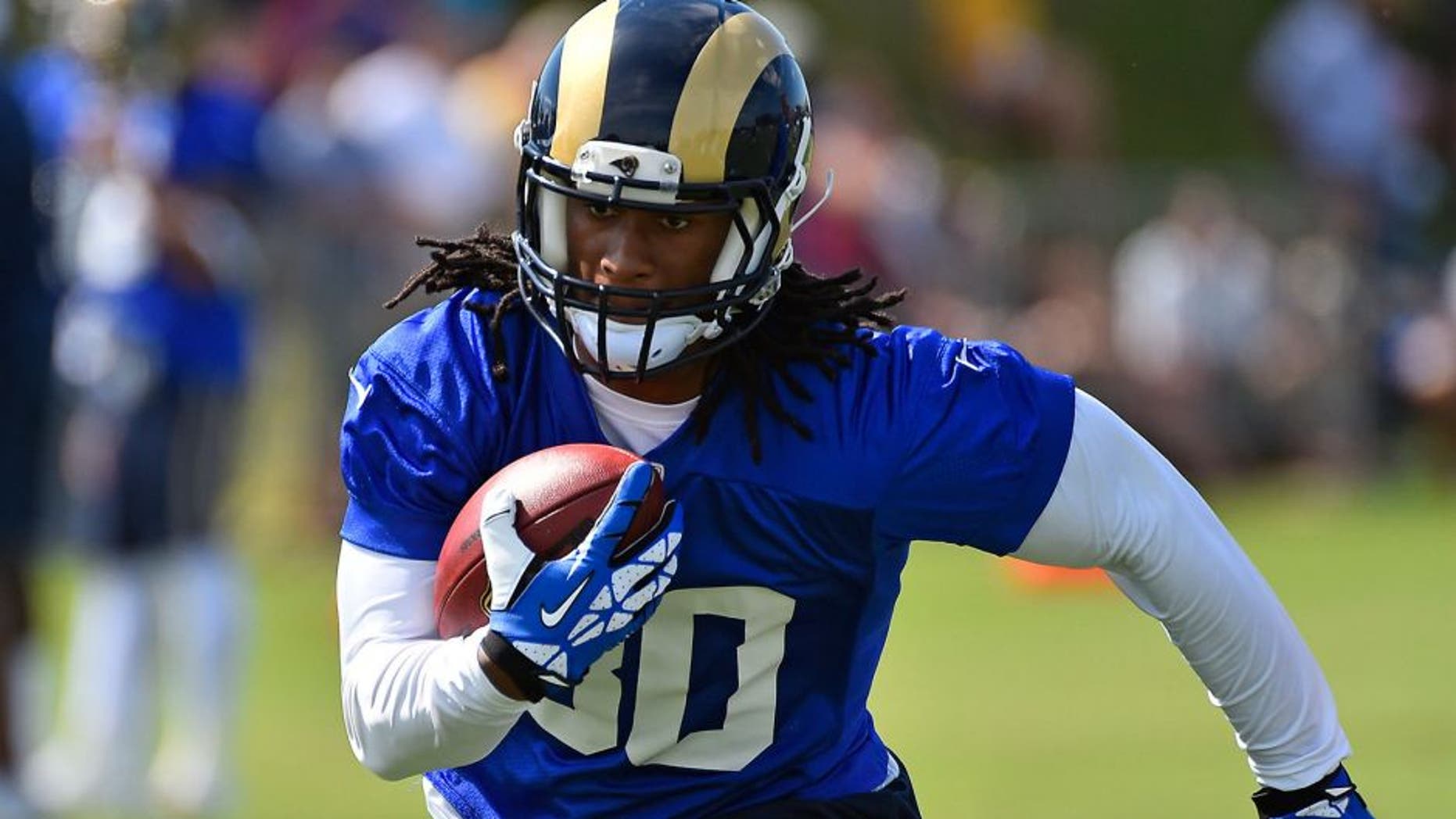 We could lead off with injury updates today, but why be depressing like everyone else? Instead, let's start with a couple of important fantasy running backs who might make their first appearances of 2015 this Sunday. There's no impactful news to report on either one, but they'll be high on the fantasy radar all week.
Rams rookie Todd Gurley (knee) didn't play Sunday, but was a gametime decision as his recovery is progressing well. Gurley might not be in the proverbial football shape just yet, though. Head coach Jeff Fisher said Monday that Gurley will "play when he's ready to play," and will have his carries at least somewhat limited to start, even with the rest of the team's running game struggling. According to the team's website (and Fisher), Gurley is healthy, but simply needs reps. The bet here is that we'll see Gurley against the Steelers on Sunday, perhaps in a timeshare with Tre Mason.
On the more proven side of the ledger, Texans RB Arian Foster returned to practice last week for the first time since his early August groin surgery. Foster wasn't ready to go against the Panthers, but head coach Bill O'Brien says his star runner is day-to-day leading up to this week's home matchup with the Bucs. Speculation has varied, with reports suggesting that Foster will be ready anytime between Week 3 and 5. Foster's status is truly up in the air for Sunday, so stay tuned.
In other news ...
Eddie Lacy's ankle injury doesn't sound as bad as it did on Sunday night, and there's hope that he'll be able to play Monday against the Chiefs. Head coach Mike McCarthy said he'll know more when he sees Lacy practice (or try to) on Thursday. Ditto for WR Davante Adams (ankle).
Reminder: Steelers RB Le'Veon Bell is due back this week. Start him if you've got him, of course.
Cowboys QB Tony Romo is expected to miss at least eight weeks with his broken clavicle. Replacement Brandon Weeden may have gone 7-for-7 after Romo left Sunday's game, but he has 27 touchdowns with 28 interceptions in 30 career games. This isn't going to go well, even if the Cowboys keep the game out of Weeden's hands as much as possible. The Falcons should be considered as a streaming DST candidate against Weeden this week.
Reports are all over the place about Saints QB Drew Brees (rotator cuff), but at the very least, it sounds unlikely that he'll play this week. Are you ready for backup QB/TV commercial star Luke McCown? The Panthers' defense will be ready, waiting and probably back at full strength.
Bengals RB Jeremy Hill was benched Sunday after his second fumble, but offensive coordinator Hue Jackson said Monday that he'll "put him back in. It's a new game ... that's over and done with." The problem for Hill's fantasy owners is that Gio Bernard ran 20 times for 123 yards against the Chargers, and probably earned more than second banana status. I'd start Hill if I owned him, but won't expect 20 carries.
Thursday's game is Redskins-Giants. No, I'm not sure if Matt Jones and Alfred Morris will share carries again. Probably, right?
Denver Post Broncos' beat writer Troy Renck thinks RB C.J. Anderson will "get another long look" this week, but notes that the O-line isn't giving Anderson or Ronnie Hillman any help.
Bucs WR Mike Evans played just 40 snaps and was shut out on Sunday. As Evans' hamstring improves, so will he. I'd plan to start him this week in the absence of any further bad news.
My buddy D.J. Foster wrote a helpful "five fantasy football takeaways" article about Week 2. Check it out.
The Bears are playing at 0-2 Seattle, with Jimmy Clausen probably starting in place of the injured Jay Cutler (hamstring). This should be interesting, and by interesting, I mean hideously ugly.
Look for Falcons RB Tevin Coleman to miss 2-3 weeks with a fractured rib. It's your show now, Devonta Freeman.
Jets WR Eric Decker hurt his left knee in the fourth quarter of his team's impressive Monday win over the Colts. Decker doesn't think the injury is serious, but his Week 3 status is TBD.
Speaking of the Colts, they've played two nasty defenses so far. Don't panic, except about Andre Johnson, who I told you to avoid.
49ers RB Carlos Hyde (leg contusion) should be fine.
Cardinals head coach Bruce Arians says that Chris Johnson is "still the starter" at running back, but it sounds like rookie David Johnson is earning a bigger role, which makes sense since he's good and CJ2K isn't. Johnson moves into fantasy flex territory for Week 3.
The Browns aren't sure who will start at quarterback on Sunday, and with the Raiders coming to town, whoever it is might look good. Would you start Johnny Manziel in a fantasy game? Maybe in a two-QB league, but that's all.
Andy Dalton has thrown for 483 yards and five TDs in two games, and is owned in 25.8 percent of FOXSports.com leagues. If he's somewhere in the middle of the 2013 and 2014 performances, he should be your first free-agent target if you own Romo, Brees or Cutler.
See you back here Friday morning.