NFL prospect Myles Garrett writes heartfelt goodbye letter to his favorite taco joint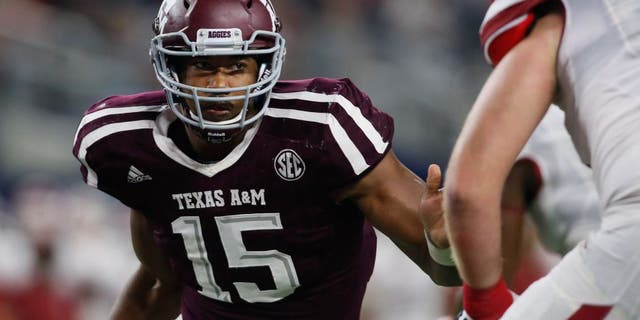 Myles Garrett is heading to pro football, as this offseason the star defensive end for Texas A&M declared for the NFL Draft, where he is expected to go very high in the first round.
In a goodbye letter to Texas A&M fans posted to The Players' Tribune, Garrett took a moment away from reminiscing and thanking people to pen a loving ode to his favorite taco shop, Fuego.
It was beautiful.
I would be remiss if I didn't mention something else I'll miss deeply: Fuego, the finest taco dispensary on the planet. Those tacos were always there for me when I needed them most. Wherever I end up next, I will do whatever I can to make sure that Fuego opens a franchise in that city. This is something that is very important to me.
Fuego, you heard the man. Get that franchising plan hammered out because Garrett needs you. He isn't sure where yet, but if I was a betting man, I'd just say that they could always use another good taco joint in Cleveland.
There's even a motion started to get a Myles Garrett taco on the menu: