NFL-Player Talks Go Into Overtime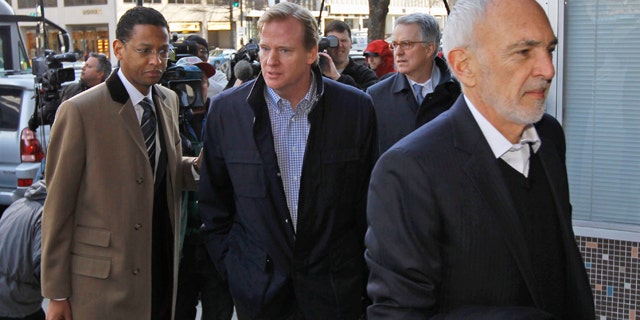 The NFL and its players union agreed to extend their Collective Bargaining Agreement by seven days, a move that keeps the players from seeking relief in the courts and the owners from locking out the players.
As a result, for the second consecutive day, the league managed to avoid the sort of labor war that could have thrown the world's most successful sports operation into turmoil. Late Thursday, the two sides announced a 24-hour extension to the agreement, which had been set to expire at 12:01 a.m. Friday.
After meeting with federal mediator George Cohen Friday for several hours in Washington, D.C., the two sides agreed that enough progress had been made for a weeklong extension that could ultimately prevent a potentially long-lasting work stoppage, which would threaten the 2011 season.
Players had planned to seek relief in federal court if no progress was being made. Owners want to keep the negotiations out of the courts, where they would be the target of allegations of antitrust violations.
This is going to get resolved through negotiations, not through litigation," said NFL commissioner Roger Goodell. "So talking is better than litigating."
DeMaurice Smith, executive director of the National Football League Players Association, said both sides had a made a commitment to engage in more talks, declaring that significant progress had been made.
"We all have a fiduciary responsibility to the players who played this game, who play this game and the players who will play," Mr. Smith said outside the Federal Mediation and Conciliation Service headquarters.
Click to read the full story on the NFL-player talks at WSJ.com