NFL player calls TSA 'pieces of garbage' after spilling mother's ashes in luggage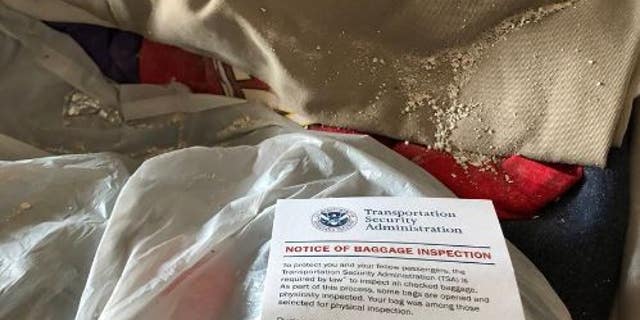 A defensive tackle for the New York Giants railed against the Transportation Security Administration (TSA) on Monday, calling agency employees "pieces of garbage" for spilling his mother's ashes on his clothes after inspecting his luggage.
GRAPHIC LANGUAGE IN TWEET
In a series of Twitter posts, A.J. Francis said he understood why the TSA checked his bag, but noted that the agency not properly ensuring that the container wouldn't spill after checking it was the "most asinine & irresponsible s**t I have ever seen."
"Hey you pieces of s**t at @TSA next time you a**holes feel the need to go thru my mother's ashes for no reason, make sure you close it back so her remains aren't spilled on all my clothes... the least you pieces of garbage can do is your f**king job," he tweeted.
The TSA apologized for the incident via Twitter and said "under no circumstances" are officers supposed to check containers carrying cremated remains "out of respect for the deceased."
Francis didn't seem to accept the apology, however, replying: "Under all circumstances f**k yourself."
Francis has been in the league since 2013, and has played for several teams before landing with the Giants. His mother, Carrie Leanne Francis, died two weeks ago, according to Sports Illustrated.