NFL Network analyst suggests Eagles put bounty on Ezekiel Elliott in bizarre rant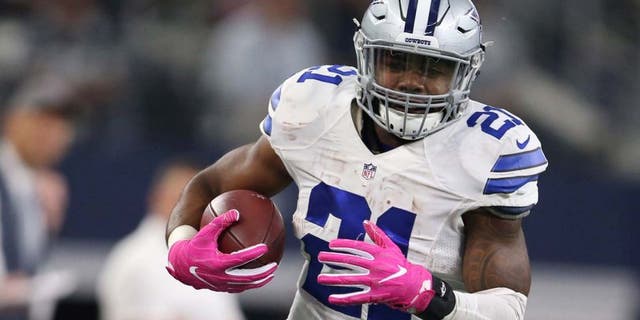 NEWYou can now listen to Fox News articles!
NFL Network analyst Brian Baldinger is catching some heat after suggesting that the Philadelphia Eagles "put a little bounty" on Dallas Cowboys running back Ezekiel Elliott when the two teams face off on Sunday.
"This is the guy that that we've got to hurt," Baldinger said Friday on 97.5 The Fanatic in Philly. "This is the guy that we've got to take out of the game. There's got to be 10 guys that want to hurt him every single play. In fact, we may even put a little bounty on Ezekiel Elliott."
Here is the complete rant, which gets a little bizarre:
Baldinger, who played for both the Eagles and Cowboys during his NFL career, tweeted that the rant was "mostly tongue in cheek."
But critics pointed out how inappropriate it is for someone who works, by extension, for the NFL to be promoting the idea of bounties and intentionally trying to injure players.