NFL moves Rams-Chiefs showdown from Mexico City due to field conditions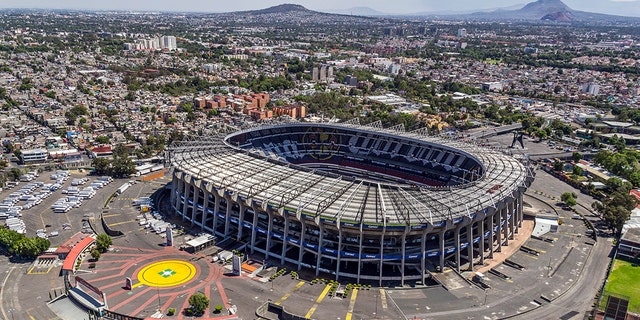 The National Football League announced Tuesday that next week's game between the Kansas City Chiefs and Los Angeles Rams will be moved from Mexico City to Los Angeles due to an unsafe playing surface.
In a statement, the NFL said the playing surface at Estadio Azteca "does not meet NFL standards for playability and consistency and will not meet those standards by next Monday."
Mark Waller, the NFL's executive vice president in charge of overseeing the league's international growth, blamed "the combination of a difficult rainy season and a heavy multi-event calendar of events at the stadium [that] have resulted in significant damage to the field that presents unnecessary risks to player safety and makes it unsuitable to host an NFL game."
The 87,000-seat venue has hosted two Mexican league soccer games and a pop concert since Nov. 3. Images posted to social media earlier Tuesday showed heavy wear and tear on the field, particularly on the end of the stadium used for the Nov. 7 concert. ESPN reported that players were considering pulling themselves out of the game if the NFL insisted on playing at Azteca.
The league said the decision to move the game had been made "in consultation" with the National Football League Players Association and "following a meeting and field inspection [Tuesday] afternoon by NFL and club field experts as well as local and independent outside experts."
Azteca officials changed the playing surface from natural grass to a hybrid in May, but the turf hasn't been ideal for several months. Cruz Azul, the Liga MX soccer club that shares the stadium with Club America, played a tournament game on the field Saturday in noticeably poor conditions. Coach Pedro Caixinha expressed concern, and workers were seen re-sodding the field Tuesday before the NFL announced the move.
The game will now be held at the Los Angeles Memorial Coliseum. The Chiefs and Rams will carry 9-1 records into the "Monday Night Football" showcase and the game has been hyped as a potential Super Bowl preview.
The NFL has played regular season games in Mexico City in each of the past two seasons. In 2016 and 2017, the Oakland Raiders were the designated "home" team, defeating the Houston Texans in 2016 and losing to the New England Patriots in 2017.
Azteca also hosted a regular season game on Oct. 2, 2005, when the Arizona Cardinals defeated the San Francisco 49ers 31-14.
The Associated Press contributed to this report.