NFL makes tribute video for Vikings fans who weathered freezing temps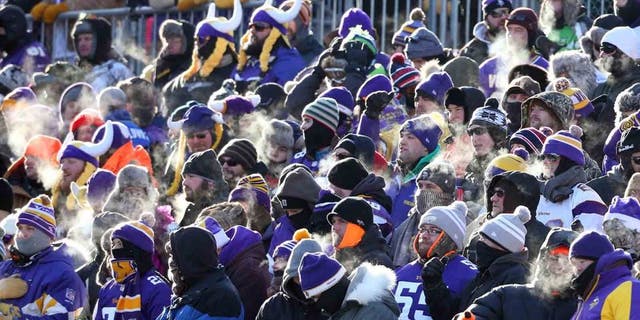 After such a heartbreaking loss, it's easy to see why Minnesota Vikings fans want to forget their Wild Card matchup with the Seattle Seahawks. The game was played in freezing temperatures at TCF Bank Stadium, though, so it's also one of the most memorable playoff games in recent history.
The NFL recognized this troubling development by releasing a tribute video for Vikings fans.
Via NFL Now on Twitter:
The Seahawks secured a 10-9 victory when Vikings kicker Blair Walsh missed a 27-yard field goal with less than 30 seconds left in the game, but the video encourages fans to forget about what should have been a game-winning chip shot.
Instead, it promotes the awesome things about the third coldest game in NFL history (minus-six degrees Fahrenheit), such as the Gjallarhorn shattering, frozen beer chugging and legendary Vikings head coach Bud Grant walking onto the field for the coin toss in a short-sleeve shirt.
The Vikings' two-year stay at TCF has come to an end, but frost-bitten memories from this playoff game will shape the team's first season at U.S. Bank Stadium -- a new indoor venue.