NFL Legend Lawrence Taylor Pleads Guilty to Sexual Misconduct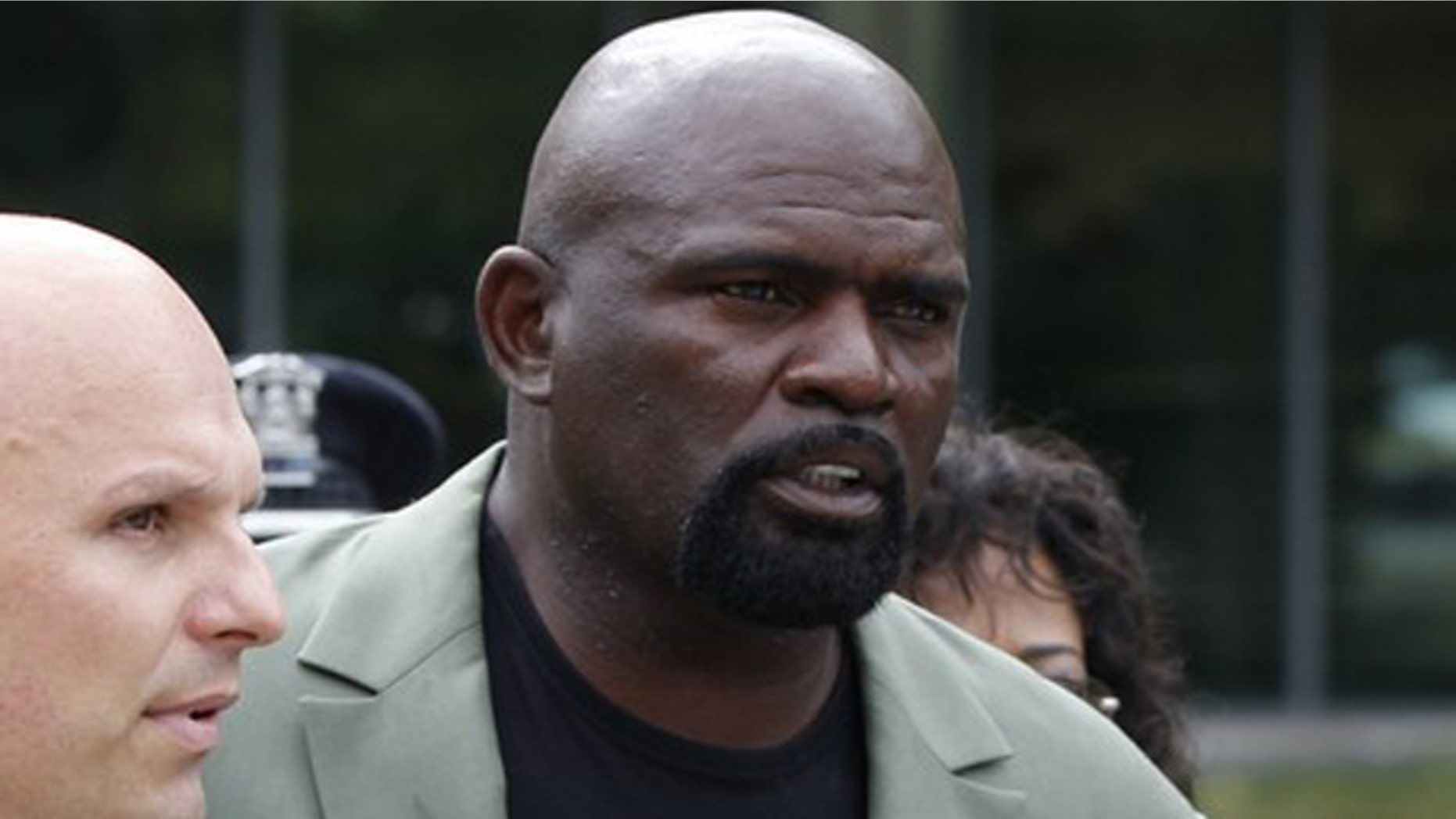 Former NFL star Lawrence Taylor pleaded guilty Thursday to sexual misconduct and patronizing a prostitute, misdemeanor charges that carry no jail time but require him to register as a sex offender.
The 51-year-old ex-linebacker, who led the New York Giants to Super Bowl titles in 1987 and 1991, will serve six years probation.
"She told me she was 19," Taylor said in court as he admitted having sex with a prostitute who turned out to be a 16-year-old Bronx runaway.
Harry Carson, his former teammate and fellow Hall of Famer, was in the courtroom and gave Taylor a supportive greeting when he arrived.
Taylor was arrested in May at a suburban hotel.
He previously had pleaded not guilty to third-degree rape, patronizing a prostitute, sexual abuse and endangering a child. He had been resisting a plea deal for months.
Prosecutors said in December he had been offered a six-month jail term and 10 years' probation in exchange for pleading guilty to a felony. Taylor would have had to register as a sex offender. Defense attorney Arthur Aidala had called that offer unacceptable but said he would listen to any other offers.
Two other members of the Giants' 1991 Super Bowl team are behind bars. Mark Ingram Sr., a star receiver, is spending nearly 10 years in federal prison for money laundering, bank fraud and bail jumping. And the electrifying kick returner Dave Meggett was sentenced last year to 30 years for criminal sexual conduct and burglary.
Taylor's trial would likely have started within a few weeks.
He was arrested May 6 after the underage girl's uncle contacted New York City police. Officers from Ramapo woke him at a Holiday Inn in Montebello.
Police said he was cooperative and no drugs were found in the room, although a bottle of alcohol was. Taylor has a history of drug offenses but has been to rehab and his lawyer says he has been sober for years.
In a related case, federal prosecutors in Manhattan filed a complaint last year against a man who is accused of acting as the girl's pimp. Court papers in that case say Taylor admitted to sex acts with the girl but said he was told the girl was 19.
Ramapo police Chief Peter Brower said after Taylor's arrest that ignorance of a minor's age is not a defense to third-degree rape.
Aidala had claimed that Taylor's arrest was illegal because police did not have a warrant when they burst into his suburban hotel room in May. Prosecutors said no warrant was required and state Supreme Court Justice William Kelly rejected the claim. But he granted a pretrial hearing on whether statements Taylor made upon his arrest were admissible. Aidala said in December he was relishing the chance to cross-examine the arresting police officers.
Taylor was inducted into the Pro Football Hall of Fame in 1999. A fierce, athletic linebacker, he redefined his position and was selected to the NFL's 75th Anniversary All-Time Team.
In 2009, he competed in ABC's "Dancing With the Stars." He had also been a spokesman for the NutriSystem weight-loss company, but he was dropped after his arrest.