NFL investigator supports Martin's claims of harassment by Dolphins teammates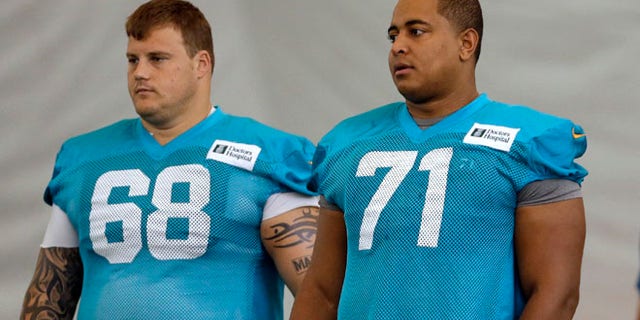 Ted Wells released a 148-page document of his three-month investigation into alleged bullying by Miami Dolphins offensive linemen Friday morning and concluded that Richie Incognito, John Jerry and Mike Pouncey ''engaged in a pattern of harassment directed at not only Jonathan Martin, but also another young Dolphins offensive lineman and an assistant trainer.''
Wells was hired by the NFL in November to investigate after offensive lineman Jonathan Martin left the team Oct. 28.
In a press release Friday, Wells states that the investigation received the full cooperation from the NFL, the National Football League Players Association and the Miami Dolphins. Investigators reviewed thousands of voluntarily produced documents, including text messages, emails and team policies, and completed more than 100 interviews, including interviews of all Dolphins players and coaches, key front office personnel, and the team'€™s owner and chairman.
The Report is publicly available at www.NFLDolphinsreport.com.
"The Report concludes that three starters on the Dolphins offensive line, Richie Incognito, John Jerry and Mike Pouncey, engaged in a pattern of harassment directed at not only Jonathan Martin, but also another young Dolphins offensive lineman and an assistant trainer," Wells said. "The Report finds that the assistant trainer repeatedly was the object of racial slurs and other racially derogatory language; that the other offensive lineman was subjected to homophobic name-calling and improper physical touching; and that Martin was taunted on a persistent basis with sexually explicit remarks about his sister and his mother and at times ridiculed with racial insults and other offensive comments."
Martin left the team in late October, and Incognito was suspended indefinitely Nov. 3.
Click for more from FoxSports.com.