NFL Draft: Where will BYU's Bronson Kaufusi go?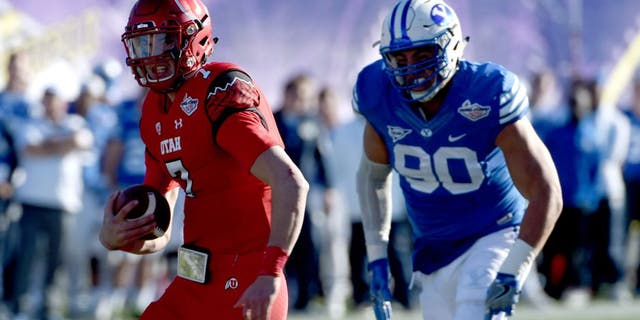 Bronson Kaufusi was one of the top players on BYU's defense this season, and he looks to have an NFL future ahead of him. But where and when is the defensive end likely to be selected?
"There's always things to improve," he said after his final home game. Kaufusi knew he wouldn't be returning to Provo, so whether or not he was referring to himself or the team was unclear. Regardless, that attitude should do him well in the draft process.
As of now, CBS Sports has Kaufusi pegged as a mid-round pick, but we haven't yet reached the season where draft stocks are prone to spike or tumble. So what's it going to take for one of BYU's finest to vault up NFL Draft boards?
Lawless Republic takes a look.