NFL could add additional official and expand replay review to protect quarterbacks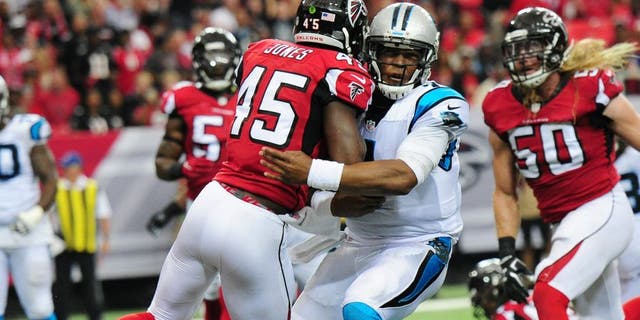 Cam Newton had a chance to speak to Roger Goodell this week regarding the league's officiating, and it appears Goodell has taken that conversation to heart.
During an appearance on PFT Live, NFL senior vice president of officiating Dean Blandino said Thursday that the league might add an additional official and expand replay review in an effort to protect quarterbacks even further.
But an additional official might not be enough for Blandino, who said replay review could be expanded to review a possible roughing-the-passer penalty.
Newton was upset when officials did not flag Calais Campbell for a low hit on the reigning MVP in the third quarter of the Panthers' 30-20 win over the Cardinals on Sunday. After the game, Newton said he didn't feel safe on the field and would discuss the issue with Goodell. Campbell was reportedly fined for the hit.