Neymar Chooses Brazil Over big Bucks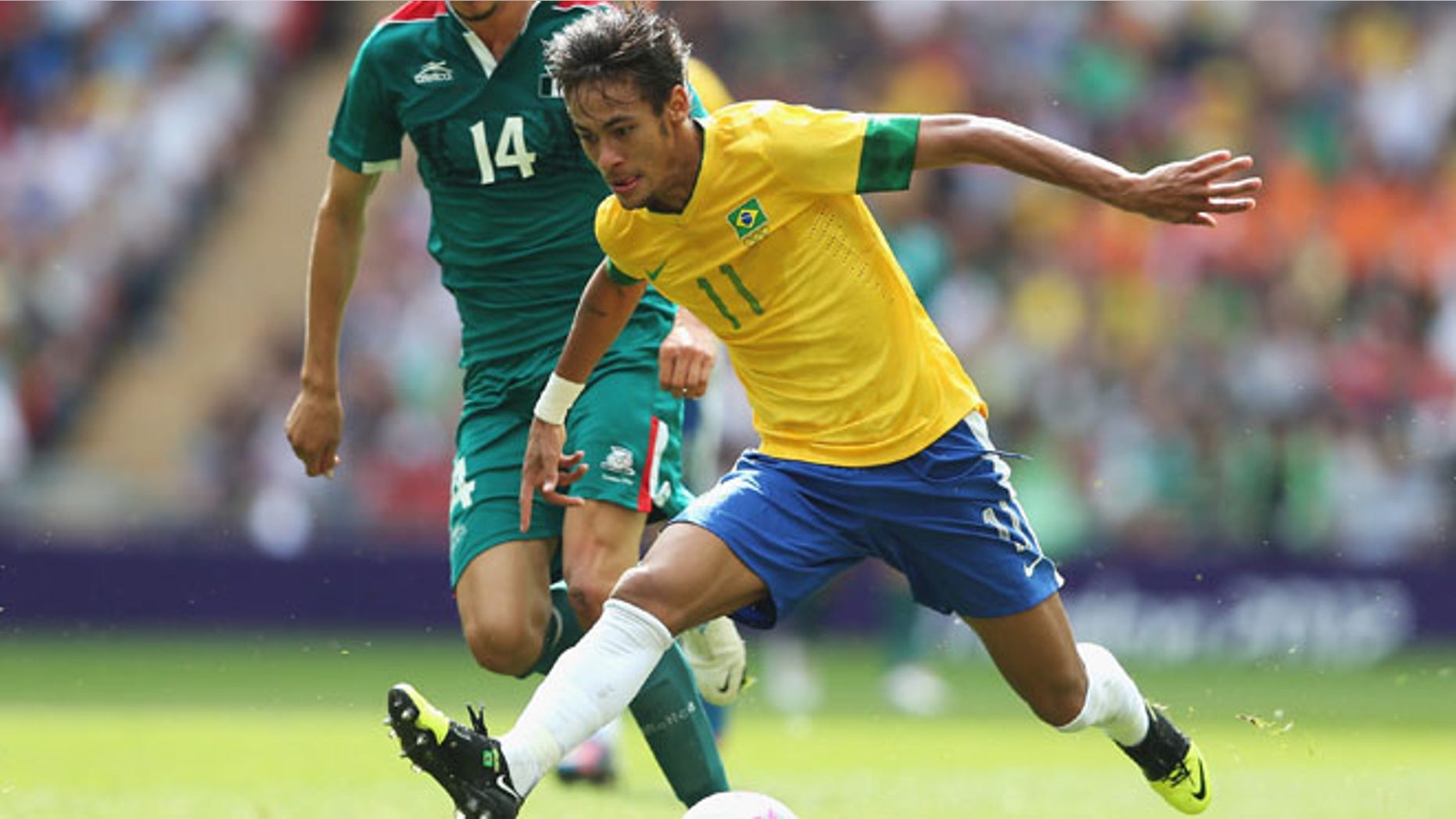 So, Neymar wants to take the easy way out, huh?
That is too bad in so many ways.
Instead of challenging himself, testing and trying to stretch his abilities, the 20-year-old Brazilian star would prefer to stay home and play in his domestic league rather than in Europe.
It's his and soccer's loss, definitely more of a loss for Neymar.
Don't get me wrong. Santos is a very good team, a storied team and Brazilian soccer has produced some of the world's great talent.
But it is time for Neymar to spread his wings and fly and take it up a notch. He certainly has the talent and ability. After all, Pele has called him a "technical marvel, a wizard with magical feet."
Why not against the world's best?
Notice that that I used the word star and not superstar to describe Neymar. Superstar is a word that is used far too easily and often and besides, Neymar has not proved anything yet on the world stage, even with all his talent and ability.
Neymar is an exceptionally talented player who certainly can improve, learn how to play in tighter quarters and under even more pressure on a daily basis in the best leagues in the world.
So who knows just how good Neymar is and how good he can be?
He has to sign with a top team in a top league in Europe to find out, whether it be in Spain, England, Italy or Germany.
On a weekly basis, sometimes twice a week, Neymar will be tested, mentally and physically against the best players and club teams in the world.
On the weekends, he will play in his domestic league, which poses plenty of unique challenges.
During the week, the challenge will change to to the UEFA Champions League, where they play for blood.
"Neymar is a good player, the best in South America and Brazil," former World Cup winner and Brazilian national coach Dunga said earlier this year. "Playing in Europe is always tougher. They mark you so much closer. I think that a player always needs to go to Europe to have that experience and get better."
This writer feels Neymar's unique talents -- he can be a playmaker or score goals -- are best suited for Spain's La Liga. He would make a wonderful addition to an already powerful Real Madrid or even Barcelona.
Those teams would be perfect because Neymar would not be the main man on each team, at least in the beginning, so the pressure would not always be on his shoulders. Ronaldo, of course, rules the roost in Madrid and Barcelona is Lionel Messi's team.
Some of Neymar's supporters might point to Pele, who played virtually his entire career at Santos before he moved to the vaunted New York Cosmos in 1975 for three years. But you have to remember that Pele started his career at a time when playing for foreign teams was not as prevalent as it is for today's players, especially for South Americans in Europe. A lot has changed in four decades.
Neymar reportedly earns $8 million a year -- $4 million in salary and another $4 million in endorsements. He reportedly is wasting his money on a lavish lifestyle and could be heading toward bankruptcy instead of saving or investing money. But that is another story for another time.
Sometimes it's not only the money; there are plenty of millions in Europe to be earned for a man of Neymar's exceptional ability. Many times it's about taking a chance and challenging yourself to see how good you really are.
Until Neymar takes the great leap across the great pond, we'll never know his true potential.
Again, that is a great loss for both the sport and especially for the player.