Neymar attributes good form to relationship with Lionel Messi: 'Everything flows'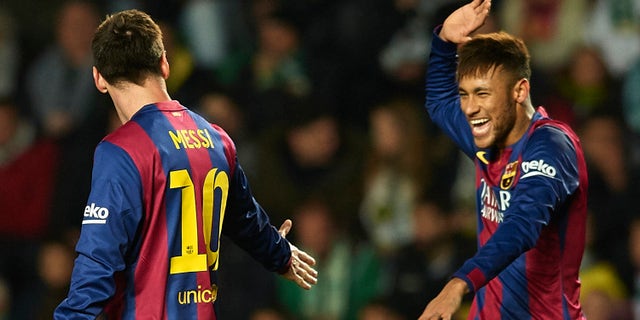 Sant Joan Despí, Spain (EFE) – Brazilian forward Neymar da Silva attributed Monday part of his good form this season to a strong relationship with Barcelona's star player, Lionel Messi.
"When you are good friends and have a good relationship off the pitch, everything flows. My friendship with Leo is very strong and that shows on the pitch," Neymar stated during the presentation of the cosmetics brand Baruel, Barcelona's latest sponsor in Brazil.
The former Santos footballer explained that, on the contrary to what has been said by other forwards who have spent time at the Camp Nou, he has had "no problem" with Messi and he has immense respect for the Argentine. "
He is the best player I have ever seen," he added.
Like us on Facebook
Follow us on Twitter & Instagram