Next in 12th-ranked TCU's 'fun-packed October' is 'very average' 15th-ranked Oklahoma State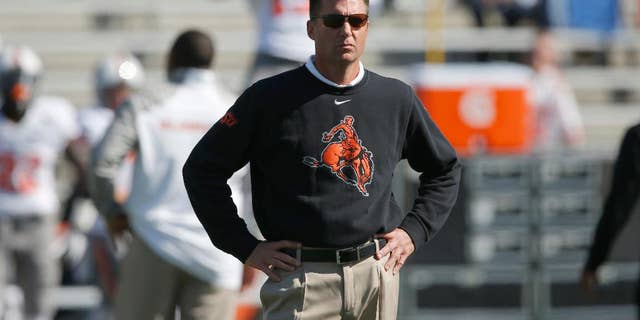 FORT WORTH, Texas – Coach Gary Patterson knew long before the season began how difficult October would be for TCU.
The No. 12 Horned Frogs play their third consecutive game against a ranked Big 12 opponent when they host No. 15 Oklahoma State on Saturday.
It is the first time in school history for TCU to play three top-15 teams in a row. The Frogs have an October split so far after scoring 95 points and giving up 94, beating then-No. 4 Oklahoma 37-33 in their last home game before that wild 61-58 loss at now-No. 4 Baylor last weekend.
Oklahoma State has won five in a row since a season-opening loss to defending national champion Florida State. But those wins include an FCS team, and three Big 12 teams all with 0-3 league marks.