Next face of franchise for Stars will skate under shadow of Modano's soon-to-be retired No. 9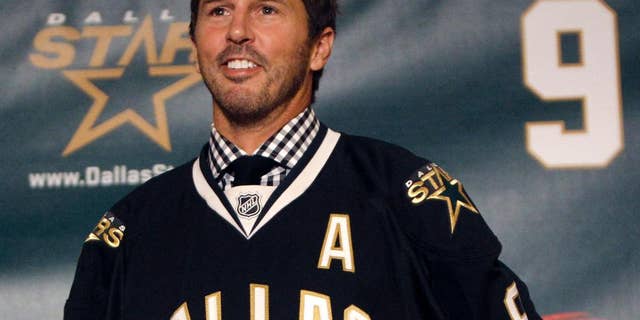 DALLAS – The Dallas Stars are set to retire Mike Modano's No. 9.
The next face of the franchise will always skate in the shadow of the guy who made hockey cool in Dallas.
Modano's number will be lifted to the rafters before the Stars' game Saturday night against Minnesota, where he started his career as the No. 1 pick in 1988 before the franchise moved south five years later.
There are 53 names on the list for the pre-game festivities, many of them former teammates who beat Buffalo for the franchise's only Stanley Cup in 1999 and lost in the finals a year later to New Jersey.
Modano is the highest-scoring American-born player in NHL history, a U.S. Hockey Hall of Famer and two-time Olympian. He was born in Livonia, Mich.