Newest Marlins ClubHouse premieres May 12 at 6 p.m. on FOX Sports Florida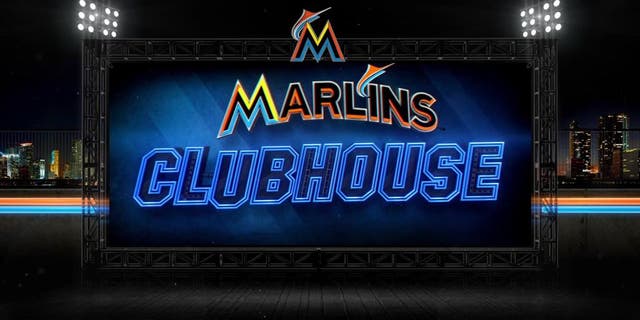 MIAMI (May 12, 2017) -- FOX Sports Florida, the statewide television home of the Miami Marlins, will be premiering an all-new episode of "Marlins ClubHouse" tonight at 6 p.m. "Marlins ClubHouse" is a magazine-style show hosted by FOX Sports Florida analyst and former Marlins outfielder Preston Wilson.
Below is a rundown on Friday's new episode:
-- My Journey: A baseball diary of Marlins players and coaches journey to the big leagues. Infielder Derek Dietrich details his path from Parma, Ohio, to Miami.
-- Ask the Marlins: As members of Team USA's World Baseball Classic Championship, Marlins outfielders Giancarlo Stanton and Christian Yelich share their thoughts on the team's thrilling chase for a gold medal.
-- In the Community: The Miracle League of Miami-Dade is an inspiration for all of South Florida, providing children with special needs an opportunity to enjoy the thrills of playing baseball. Our Kelly Saco highlights this touching story.
-- Fish Farm: Marlins outfield prospect Stone Garrett reflects on his winter ball experience playing down under for the Sydney Blue Sox.
-- Future Phenoms: Alex Fernandez ended his career playing for the Marlins after Florida's first World Series Championship. Presently, he runs a construction company by day and constructs champions on the high school diamond at night at Archbishop McCarthy. We catch up with Alex and meet a talented trio of senior players who are leading the Mavericks toward another possible state championship.
-- ClubHouse Feature: FOX Sports Florida's Jessica Blaylock hangs out with a pair of Marlins for a messy game of catch in Seattle where instead of baseballs. the guys try to catch high-flying fish at the world-famous Pike Place Market. Finally, Marlins veteran Martin Prado gets the "Marlins Moji" treatment from his teammates as the guys describe the team captain using only an emoji.
See all of this and more on FOX Sports Florida and streaming live on FOX Sports GO, and be sure to follow and send your baseball related questions @MarlinClubHouse on Twitter or MarlinsClubHouse@gmail.com for a chance to be featured in an upcoming episode.
Replay Schedule:
Sat. 5/13/2017 6:00 PM
Sun. 5/14/2017 12:00 PM
Thu. 5/18/2017 7:00 PM
Thu. 5/18/2017 7:30 PM
Sat. 5/20/2017 9:00 PM
Sun. 5/21/2017 3:00 PM
Sat. 5/27/2017 3:00 PM
Sun. 5/28/2017 12:00 PM
ABOUT FOX SPORTS FLORIDA / FOX SPORTS SUN
FOX Sports Florida & FOX Sports Sun are the regional television homes of the Orlando Magic, Tampa Bay Rays, Miami Heat, Miami Marlins, Tampa Bay Lightning and the Florida Panthers. The regional sports networks have been fixtures in the homes of sports fans throughout the Sunshine State for over 20 years. Today, the networks combine to produce more than 700 live sporting events and over 300 studio based and original programs year round. FOX Sports Florida and FOX Sports Sun are committed to making a positive impact in the communities we serve by engaging our audiences and providing award winning TV and web coverage of Florida's hometown sports teams. For more information, channel listings and how you can get involved with FOX Sports Florida / FOX Sports Sun, visit www.foxsportsflorida.com.