New York Yankees' Tony Pena Looking For Second Chance With Boston Red Sox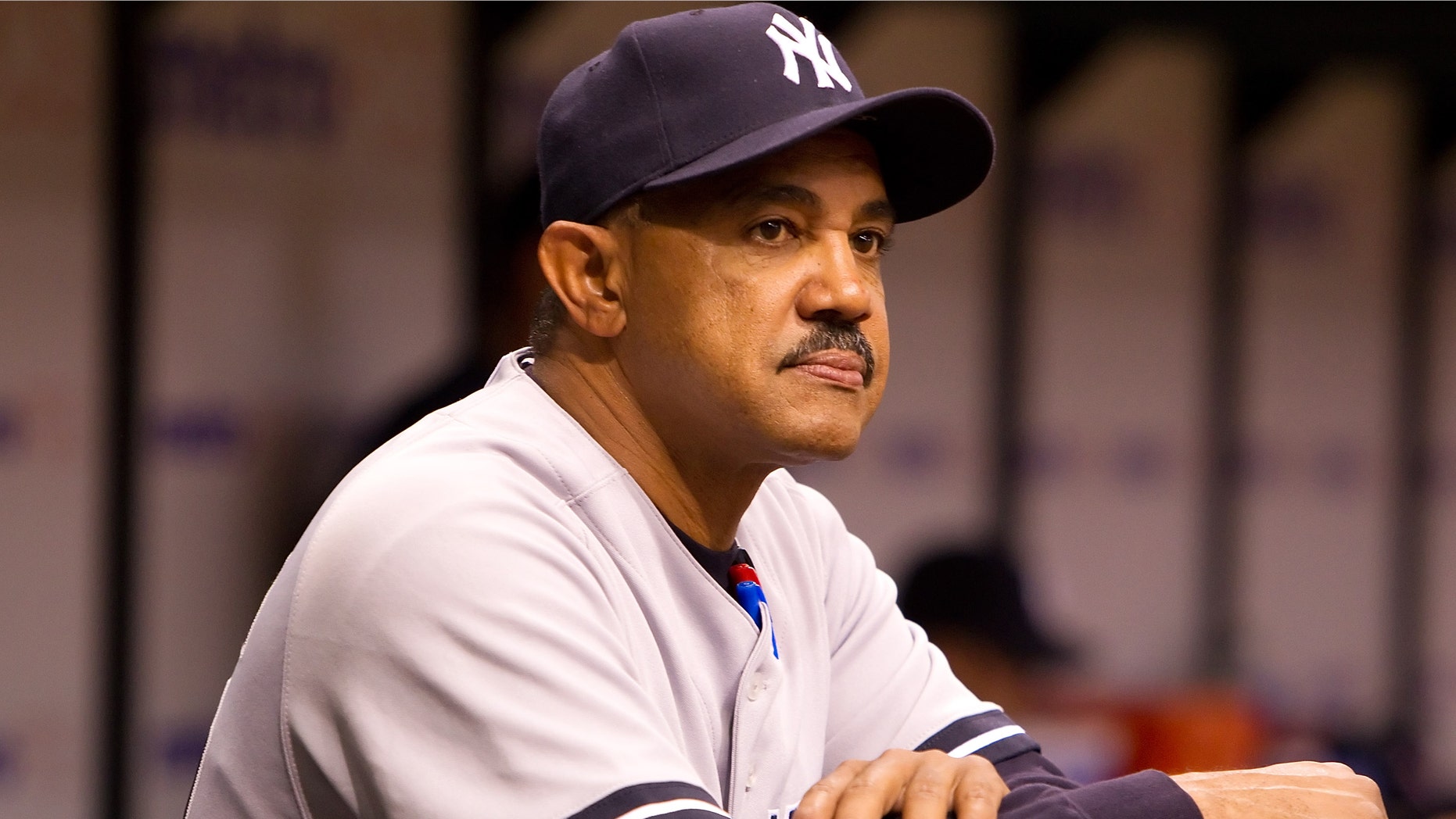 New York – Seven years after Tony Peña quit on the Kansas City Royals as the team's manager, the New York Yankees bench coach is on the radar as the next possible manager for the Boston Red Sox after Bobby Valentine was fired the morning after the season ended.

Peña was 198-285 in four seasons as the Royals manager and was named the American League Manager of the Year in 2005 after guiding the team to a 83-79 record and third place finish in the AL Central  in his first full season as their manager.

On the night he resigned as the Royals manager, Peña said it was tough for him to sleep and eat. "It made me sick," he would tell reporters on May 10 that year.

Now, after years of Peña devising plans on how to beat the Red Sox, the rival team is now recruiting him to return to Fenway Park.

With the way Peña ended his stay in Kansas City, he will be looking for redemption and a chance to bring back a team that never recuperated from last year's historic September collapse.

"When you manage the first time and come around the second time, you have more time to think about it. You have more to learn," Peña said.

"Every day is something new in baseball. ... I know right now I'm better than what I was."

The Yankees Dominican bench coach said he had a good interview with the Boston hierarchy, spending six hours with management talking baseball and perhaps even answering questions on how he would handle the A-Rod saga and the beer and chicken incident in the Fenway Park clubhouse.

"It was an interview. It was something in which we talked about baseball. I think everything came out good. Everything went well. We spoke about baseball for six hours," Peña said hours before the Yankees dug themselves deep in a 0-3 hole in the ALCS against Detroit.

A six hour interview could be draining on anyone, but Peña said he enjoyed every single minute.

"You don't think about time and the time goes by fast when you're talking about baseball," he said. "It's what you like doing. It's what you love. It's your passion. You can't tell time. Time goes by really fast."

Peña joined the Yanks as the club's first base coach for the 2006 season and interviewed for the managerial position that was vacant once Joe Torre did not return after the 2007 season. Peña stuck around with the team and since 2009 has been Girardi's right-hand man as the bench coach.

The Red Sox also interviewed former major league infielder Tim Wallach last Friday and former major league catcher Brad Ausmus was scheduled to interview today.

"There's no question I know that club real well. Nobody can tell me anything about them because we have to go through it. We play them so many times a year," he said.

For now, Peña said his mind lies with the Yankees and the final postseason push . He'll leave the final decision to those running the show in Boston.

"I hope it flows. I hope it flows the way it's supposed to flow. Right now, I have to concentrate on where I am. I'm concentrated in the playoffs,"he said.

"What happened (Monday) is in the past. I'm not thinking about that. ... As soon as the game starts, when I'm on the field, everything changes.