New York Yankees superstars respond to girl's viral video on bullying trauma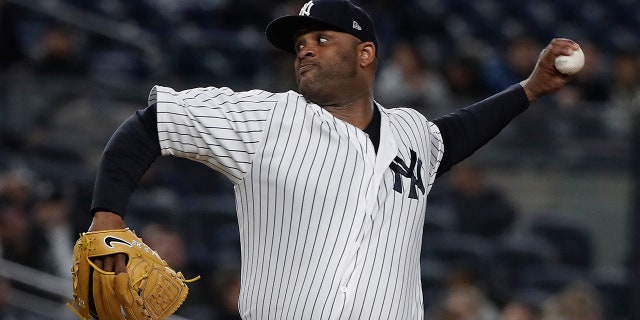 New York Yankees superstars rallied around a 10-year-old Pennsylvania girl whose Facebook video about being bullied in elementary school went viral.
Aaron Judge, Giancarlo Stanton and C.C. Sabathia were among those seen in a video posted to the Yankees' Twitter account Wednesday, with each MLB star responding to Cassidy's harrowing ordeal.
Cassidy's video was shared through her mother's Facebook page because the social media page Cassidy was running was shut down over her age. Cassidy told the tale about her difficulty with bullies through written notecards, according to For The Win.
"My name is Cassidy. I am 10 years old. I go to John Adams Elementary School. I am in 4th grade. I started getting bullied in 1st grade. One day during recess, a group of kids grabbed my purse off of a teacher, and spit on it, and me," she said.
Cassidy explained what happens when she goes outside to play during school.
"The group of kids always come up to me during recess, trying to fight me," she said. "They hit me, kicked me, pulled my hair, pushed me, stepped on me, spit on me…Kids don't even want to go near me. Whenever I sit at a lunch table, the kids get up. They threaten to kill me, and they tell me to kill myself. They also spilled milk all over my jacket. They also call me names."
She then claimed the principal of the school doesn't do anything about the bullying.
"There's four of them and only one of me. The principal doesn't do anything. I feel so alone, I feel like I have no one. It hurts," Cassidy said. "This is my story… Stop bullying! Not just for me for other kids too. Please share my story!
The video had been viewed more than 249,000 times and shared more than 9,000 times as of early Thursday.
"They threaten to kill me, and they tell me to kill myself."
Sabathia was featured prominently in the video, telling the girl he wanted her to know "we care about you" and to count the "Yankees among your friends."
"We may be older than you, we may be taller than you, but we want you to know that we look up to you," cards held up by the Yankees players said. "You are not alone! Count the New York Yankees among your friends! You can sit next to us at lunch anytime!!! In fact, we are saving a seat for you at our lunch table in the clubhouse. Bullying is WRONG. We won't stand for it! No one should ever be made to feel bad about who they are. We need to care for each other. There are 25 of us on this team! And we all got your back!!!!"