New York Yankees' Mariano Rivera To Write Autobiography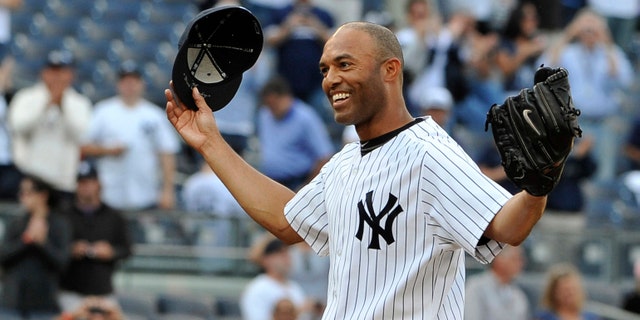 A New York Yankees legend is finally ready to tell his story.
Mariano Rivera is writing an autobiography. No word on whether he'll open with the final chapter.
Little, Brown and Co. said Monday it will publish "The Closer" next spring in English, Spanish and audio editions. A children's edition will follow that autumn.
The career saves leader, who turns 44 in November, says he is retiring this fall following his 19th season with the New York Yankees.
"Now is the time for me to finally tell my full story, of where I came from and what my game, my family, and my faith have meant to me every day," said the 12-time All-Star.
Rivera, widely considered the greatest relief pitcher of all time, said Saturday that he will call it a career at the end of the 2013 season.
The 43-year-old Panamanian, who holds the record for most saves in Major League Baseball history with 608 and has a lifetime earned run average of 2.21, made the announcement at the Yankees' spring-training home in Tampa, Florida.
"It is not too easy to come to a decision like this," Rivera said in the company of his wife, Clara, and their two children. "Retiring from the game I love. I did what I loved. I did it with passion. It has been an honor to wear the pinstripe uniform."
During his farewell season, Rivera has visited with employees and vendors of opposing teams. He's also visited wounded veterans receiving treatment in a Florida hospital.
Based on reporting by The Associated Press.
Follow us on twitter.com/foxnewslatino
Like us at facebook.com/foxnewslatino