New York Yankees fans boo Giancarlo Stanton after five-strikeout performance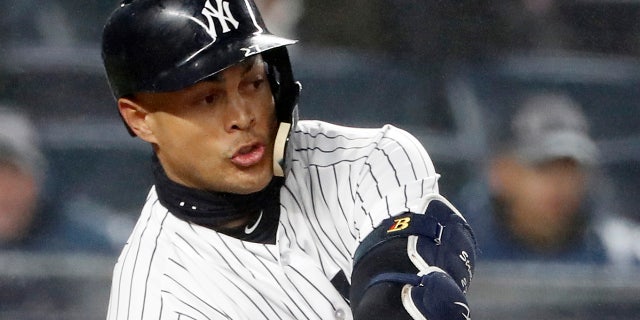 New York Yankees superstar slugger Giancarlo Stanton got a taste of what he will be forced to deal with if he underperforms in front of a Yankee Stadium crowd.
Anticipation of Stanton's debut in Yankee pinstripes fizzled Tuesday as the newly acquired outfielder went 0-for-5, with five strikeouts in the team's win over the Tampa Bay Rays.
Yankees fans let Stanton hear it as they rained down boos on the defending National League MVP.
The last time a Yankees player went 0-for-5 with five strikeouts was Andy Phillips in 2005, according to The New York Times. Stanton is also the first batter since 1920 to strike out five times in his home opener, according ESPN Stats & Info.
It was the first time Stanton had struck out five times in his career. He's recorded four-strikeout games 16 times in his eight years with the Miami Marlins, according to Baseball Reference.
Luckily for the Yankees, they have already seen what Stanton can do – he hit two home runs in his team debut last week against the Toronto Blue Jays.
The Associated Press contributed to this report.