New York Post cooks up 'Breaking Bad'-inspired Mets-Giants preview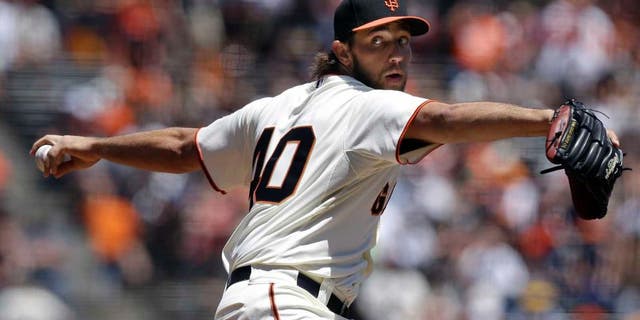 If the Giants and Mets Wild Card Game at Citi Field is half as exciting as the Blue Jays-Orioles, we're in for another treat on Wednesday night. The match-up pits San Francisco ace Madison Bumgarner against New York's ace Noah Syndergaard. Owing to Bumgarner's general dominance and otherworldly postseason success, the Giants are slight favorite on the road.
Here's how the New York Post framed the showdown:
I love a good "Breaking Bad" shoutout.
Bumgarner has dominated the Mets in the past, even more than the rest of the league with a 1.80 ERA across six starts (5-0) and .189 batting average against. The Mets did see him on August 18 when they worked him for four earned runs on a grand slam by Justin Ruggiano, who is now on the disabled list with a shoulder injury.
The New York Daily News focused on Syndergaard's Thor persona with a solid "Hammer Time" reference:
Below take a look at the Mets' dramatic preview for the game. Winner gets a date with the Chicago Cubs.