New York Knicks sign guards Vujacic, Antetokounmpo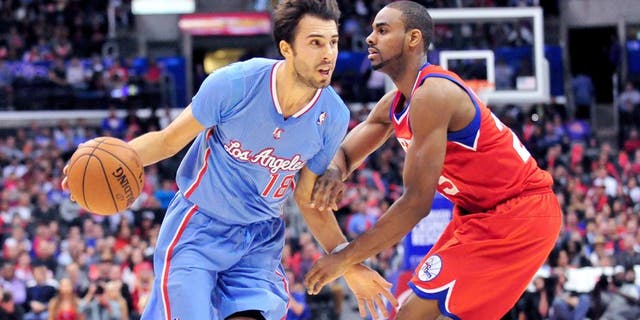 NEWYou can now listen to Fox News articles!
NEW YORK -- The New York Knicks have signed guards Sasha Vujacic and Thanasis Antetokounmpo.
The terms of the deal were not announced Friday.
The 6-foot-7 Vujacic has career averages of 5.6 points, 1.9 rebounds and 1.3 assists in eight seasons with the Los Angeles Lakers, New Jersey and Los Angeles Clippers.
A two-time NBA champion with the Lakers alongside Phil Jackson and Derek Fisher in 2009 and 2010, he last played in the NBA for the Clippers, appearing in two games during the 2013-14 season.
The 6-7 Antetokounmpo averaged 13.9 points and 6.2 rebounds over 32.9 minutes in 47 games with the Westchester Knicks of the NBA D-League.
He was selected in the second round by the Knicks in the 2014 draft. He is the older brother of Milwaukee forward Giannis Antetokounmpo.