New York Knicks' Cleanthony Early shot, robbed after leaving strip club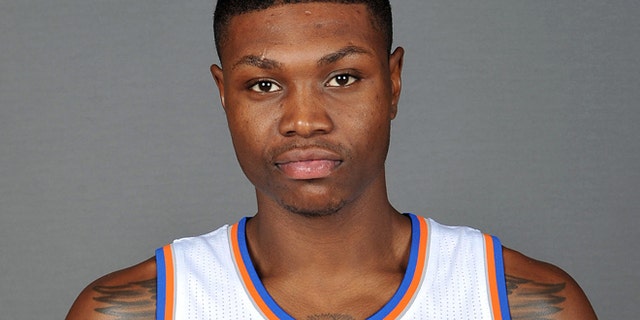 NEWYou can now listen to Fox News articles!
A backup forward on the New York Knicks was reportedly shot in the leg early Wednesday morning while leaving a strip club in an Uber car after being boxed in by three cars and confronted by up to six armed men wearing ski masks.
The Daily News reported that Cleanthony Early, 24, was robbed leaving the club CityScapes. At some point, he was confronted and had a gold necklace and gold caps from his teeth robbed, the paper reported.
Police would not confirm the identity of the victim, but a spokesman told FoxNews.com that an individual was boxed in by three dark cars and robbed at gunpoint by black males in ski masks.
The Uber cab driver and a woman police identified as Early's girlfriend were not harmed in the robbery, police said.
The 6-foot, 8-inch forward, who earlier played for 29 seconds against the Detroit Pistons, was reportedly shot once in the knee. The paper reported that Early was shot in the same knee he had arthroscopic surgery last season. He was taken to a nearby hospital in stable condition.
His mother told the paper that he was in good spirits. No arrests have been made.
Early was selected by the Knicks with the 34th pick in the 2014 draft. The team said in a statement that it was aware of the incident and relieved it wasn't life-threatening.