New York Jets release WR Eric Decker after attempting to trade him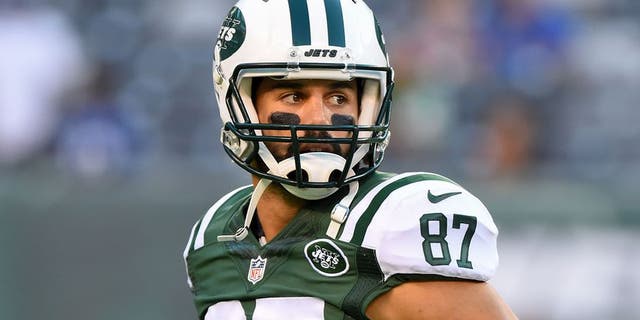 NEWYou can now listen to Fox News articles!
The New York Jets continued their roster purge this week by parting ways with yet another veteran. After attempting to trade wide receiver Eric Decker, the team has decided to release him.
He was a highly productive player for the Jets in 2015, catching 80 passes for 1,027 yards and 12 touchdowns. He was forced to miss 13 games last season due to hip and shoulder injuries, undergoing surgery to repair both issues.
Decker, 30, hasbeen cleared to play and is seemingly healthy, which makes the Jets decision to release him a bit surprising. When healthy, hes one of the most reliable receivers in the league and a true weapon in the red zone something the Jets now lack with Brandon Marshall playing for the Giants.
By releasing Decker, the Jets will save $5.75 million in cap space this season and another $7.5 million in 2018. He was set to count $8.75 million against the cap in 2017.
In three seasons with the Jets, he caught 163 passes for 2,183 yards and 19 touchdowns. Since 2011, only three wide receivers have more touchdown receptions than his 51. The Ravens, despite signing Jeremy Maclin on Monday, are reportedly interested in Decker.