New York Giants star apologizes for tweeting Zimmerman won't 'last a year'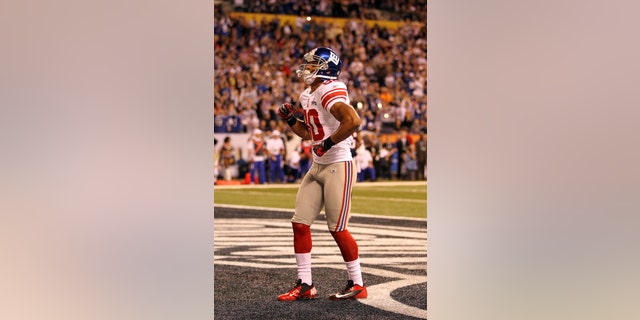 Upon further view, Victor Cruz shouldn't have predicted a vigilante death for George Zimmerman.
The Giants popular and squeaky clean wide receiver apologized this afternoon for an unfortunate tweet he wrote last night, moments after the neighborhood watch volunteer was cleared on all charges.
"My tweet last night was my initial interpretation of the reaction I was reading on twitter. I immediately realized my tweet was a mistake and I apologize, that's why I deleted it," Cruz said a Twitter statement today. "I believe conversation not confrontation leads to change and progress."
After jurors in Sanford, Fla., said Zimmerman was not guilty of second-degree murder or manslaughter in the death of 17-year-old Trayvon Martin, Cruz said Zimmerman wouldn't last a year on the streets.
The Giants star tweeted: "Thoroughly confused. Zimmerman doesn't last a year before the hood catches up to him."