New Sabres owner to guest on 'NHL Hour' with Bettman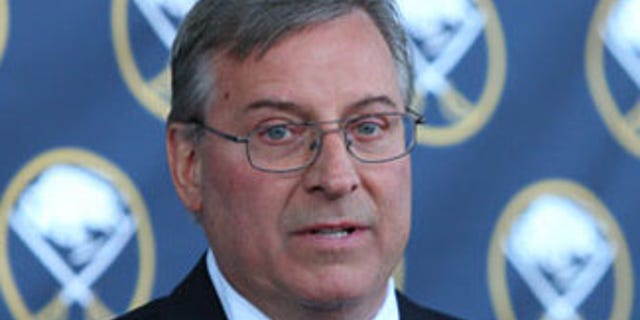 The new owner of the Buffalo Sabres will be Thursday's guest on NHL Hour With Commissioner Gary Bettman on NHL.com and SIRIUS XM Radio at 6 p.m. ET.
Terry Pegula, who was honored before watching his club beat the Atlanta Thrashers by a 4-1 score at HSBC Arena on Wednesday night, was officially named the new owner of the Sabres on Tuesday.
NHL Hour with Commissioner Gary Bettman broadcasts live on Thursdays from 6 p.m. to 7 p.m. ET on NHL Home Ice (XM Channel 204 and on SIRIUS Channel 208 as part of the "Best of XM" programming package) and NHL.com. The show will re-air on SIRIUS XM Radio, with archived shows available for download via podcast on NHL.com.
The show encourages fans to call in with questions for the Commissioner. To submit questions to NHL Hour call 1-877-645-6696.
NHL Hour with Commissioner Gary Bettman is a production of NHL Radio.