New Ranger Raanta wants everyone to know he is not a 'd-bag'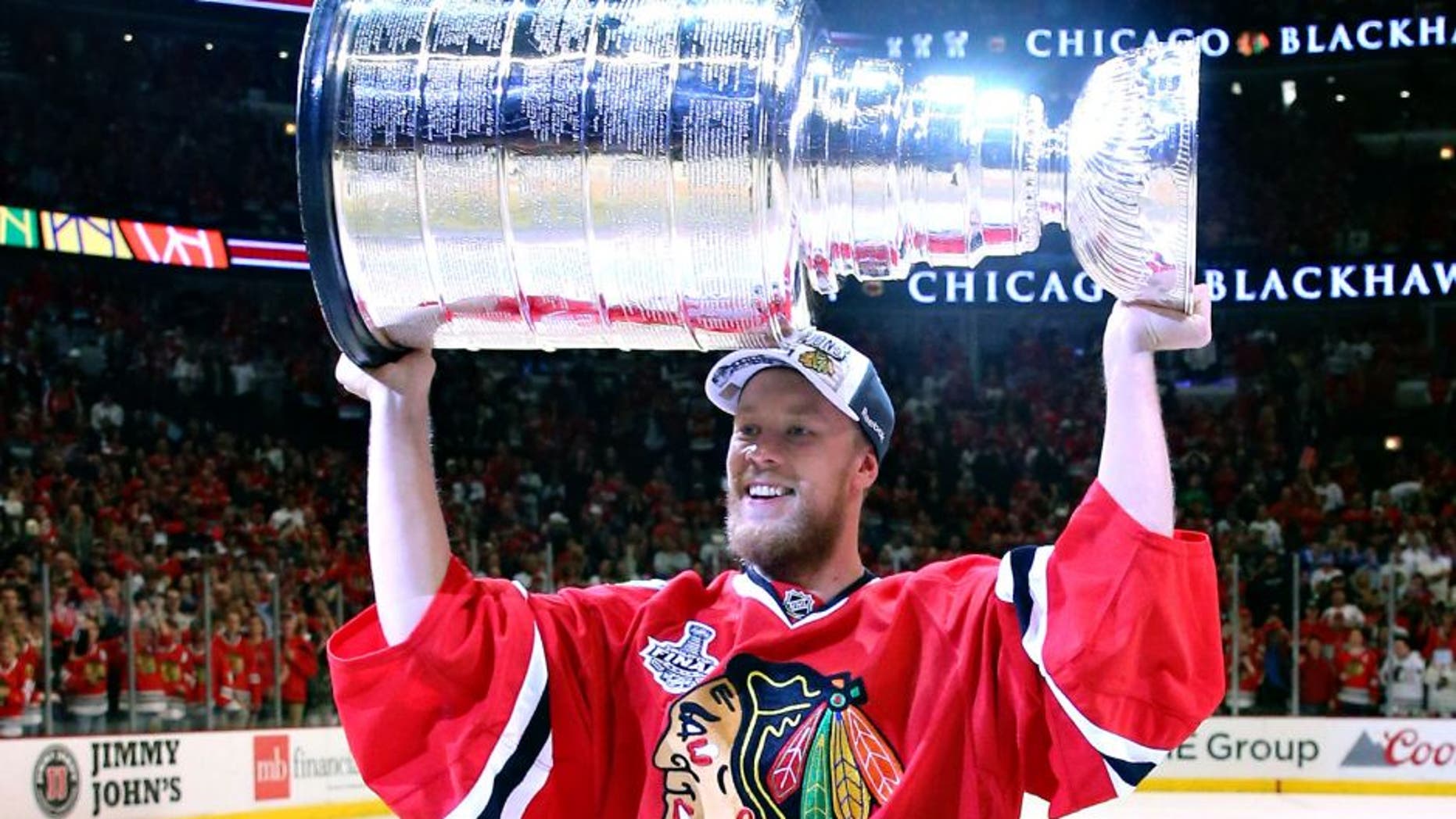 New Rangers' goaltender Antti Raanta raised a few eyebrows earlier in September when he said he rooted against his team, the Chicago Blackhawks, in the first round of the playoffs because he did not like the way he was being treated and wanted to go home. The comments caused many to lash out at Raanta, who won the Cup with the Blackhawks and even celebrated a day with the Cup earlier in the summer.
Now in Rangers camp, Finland native Raanta said he wants fans to know he does not exactly mean what he said about rooting against the Blackhawks.
"I was trying to express my feelings a little bit, but [with] how everything translated to English, it was a bit too harsh," Raanta told the New York Post. "I was just trying to express what I was feeling for one hour, one day after getting the news, but it [sounded] like the whole time the playoffs were on, I was hoping we were going to lose. I felt so upset about that because … what everyone is getting from that story is that I'm the biggest d-bag in the whole world.
"I'm not that kind of a guy."
The 26-year-old spent both of his two NHL seasons with the Blackhawks, and he is now trying to start fresh in New York, where he will compete with Magnus Hellberg to become Henrik Lundqvist's back-up. Raanta lost his back-up role in Chicago midseason last year to Scott Darling, and Raanta will have to impress a New York squad which enjoyed stellar back-up netminding last year from Cam Talbot.
If Raanta can beat out Hellberg for the NHL spot, it will probably help his attempt to shed the bad reputation he gained following the anti-Blackhawks remarks. If not, training camp could be yet another frustrating moment in a trying September for the Finnish netminder.
(h/t New York Post)