New Orleans teen shown at wake in Kyrie Irving jersey, playing 'NBA 2K' video game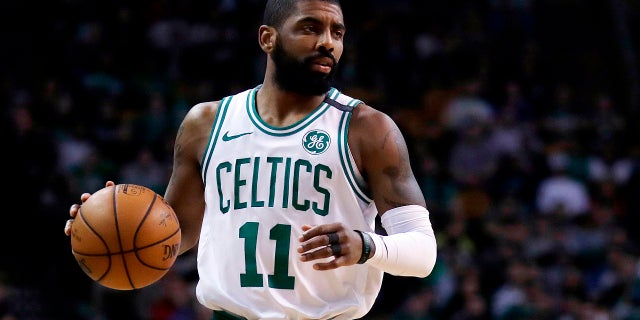 The family of a New Orleans teen who was killed in a shooting two weeks ago celebrated his life Sunday by choosing to have his body prepared in a unique way.
Renard Matthews, 18, was shown at the Charbonnet Labat Glapion Funeral Home in Treme dressed in a Kyrie Irving jersey and sunglasses with a Playstation controller in his hand while an 'NBA 2K' game was being played on the screen between his beloved Boston Celtics and Golden State Warriors, WGNO-TV reported.
Matthews was also dressed in Irving socks and had a bag of Doritos next to him.
Matthews would usually stay at home and only venture outside to walk the dog, his mother, Temeka Matthews, told WGNO-TV. She said her son was a big fan of Irving.
Renard Matthews is set to be buried Tuesday.
The teen was shot in the head in the Florida neighborhood of New Orleans on June 26, according to the New Orleans Times-Picayune. Another man was stabbed to death.
Police didn't reveal any suspects or motive at the time.
The two murders were New Orleans' 81st and 82nd of 2018, the newspaper reported.