New Liverpool signing Benteke hits out at ex-boss Sherwood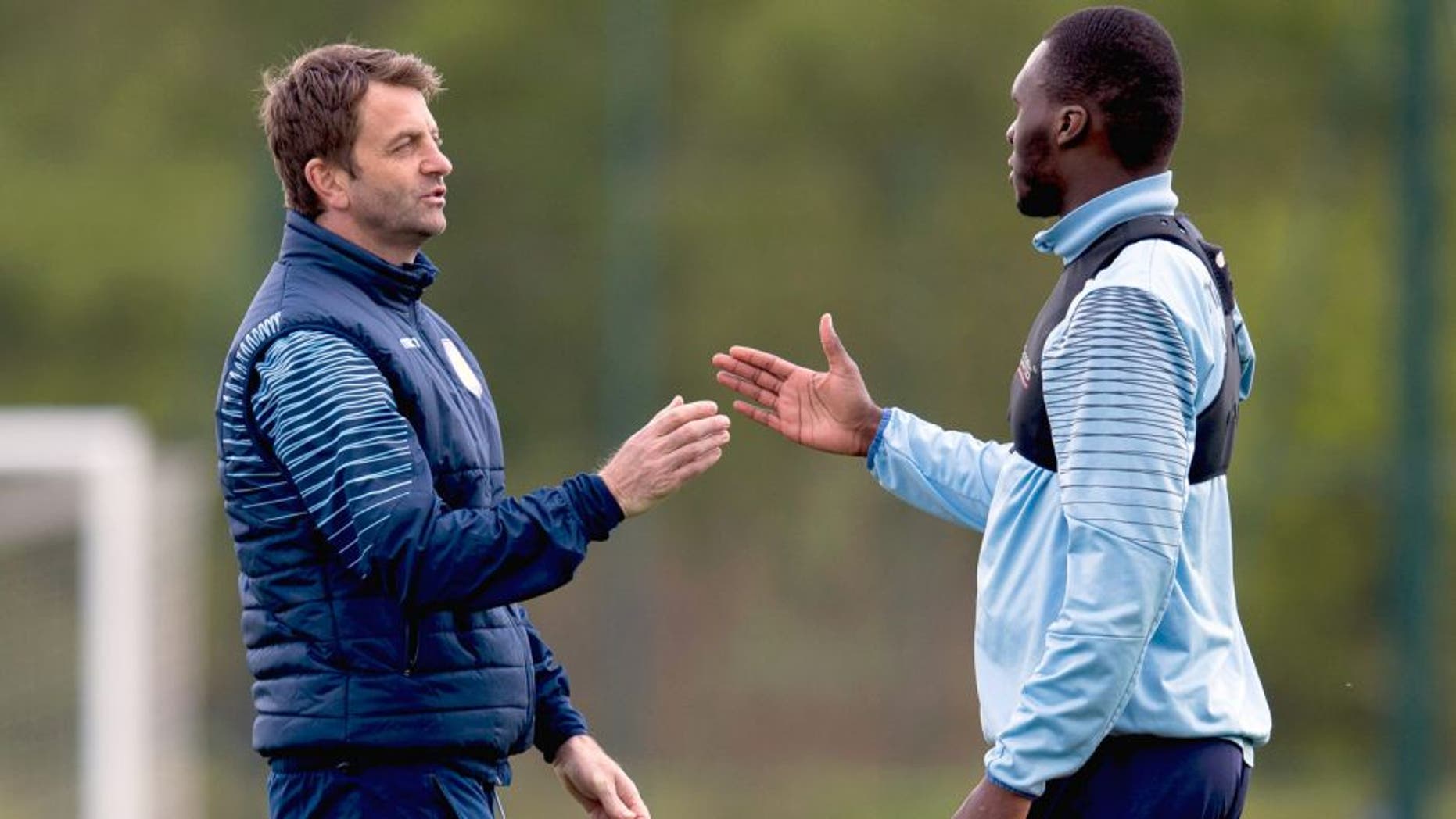 Christian Benteke says Aston Villa boss Tim Sherwood underestimated his ability to play "modern" football.
And Benteke says Liverpool boss Brendan Rodgers understands his potential far more than Sherwood.
Benteke moved from Villa to Liverpool in a £35m deal this summer, and the Belgium international says he was frustrated by what he feels was Sherwood's view of him as an old-fashioned centre-forward.
Sherwood believed moving to Liverpool was the wrong choice for Benteke, saying: "There's no point moving to a club where they don't cross the ball."
The comments angered the 24-year-old, and he admitted he told Sherwood what he thought.
"I don't believe that and I told him - I spoke with him and I explained to him the situation. I said football has changed and football now is modern and I can adapt," he said.
"It is not just about crossing, I can score normal goals, too. I told him I am not afraid about it.
"If Liverpool bought me, then they know how to use me.
"Is that aspect of my game overlooked? I think so - that is why I came here and I can show I can play with my feet, too."
Benteke played a key role in Villa's survival last season, scoring 11 goals in the run-in having chipped in just three in an injury-hit first-half of the season.
Sherwood was widely credited with getting the best out of him, but Benteke says his form was purely down to fitness.
"People don't understand. It was a bit frustrating. It was like I had never been injured," he said.
"He came in at a good time, at a time when I was getting fit and getting better, so it was like a good time for both of us. The right time for him and for me.
"Okay, he helped me a lot, but I had been injured for a long time and I was getting back to what I could do. It was just a question of time."