New L.A. Rams-Chargers stadium to open a year later than expected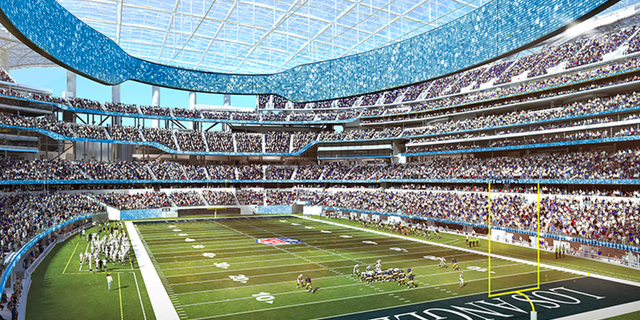 The Chargers and Rams will be in temporary stadiums for a year longer than they had hoped after construction for the new L.A. Stadium was pushed back a year on Thursday. The Chargers announced the news on their site.
Our focus is always on the fan experience, said A.G. Spanos, President of Business Operations. Our future home will be the best stadium in the NFL and deliver a transformational experience for Chargers fans. If getting it right means pushing back the completion date, then I think the extra year is well worth it.
Construction is our family business, so we understand the challenges that come with a project of this magnitude. At StubHub Center we are creating an unparalleled environment for watching NFL football, and considering that no other venue in the league brings you closer to the action, we think Chargers fans will enjoy our three years in Carson.
The Chargers are set to play at StubHub Center for the next three years a tiny venue by the NFLs standards. It holds only about 30,000 fans, which is about half the size of the average capacity in the NFL.
Obviously, pushing back the completion date for the Chargers and Rams shiny new stadium isnt ideal, but constructing venues of that size often leads to delays.
The Rams will continue to play in the Los Angeles Coliseum until the stadium opens in 2020, and thatis a much larger venue than the Chargers StubHub Center. The Ramsalso addressed the delay:
In the best interest of the project, we have decided to move the opening date to summer of 2020. This new target gives us flexibility to accommodate any additional delays that may arise while still delivering an unparalleled experience upon opening. This is a stadium that Angelenos, visitors and world-class athletes will celebrate for years to come, and we are committed to making sure this venue is exceptional from the day it opens.
The development team felt it best to make the decision now, early in the process, to cause the least amount of disruption to our fans, partners and the community later on. We will open the stadium with entertainment and sporting events leading into a full slate of home games for both the Rams and Chargers.
The Super Bowl is slated to be held at the new stadium in January 2021, which is fairly close to the projected opening date of summer 2020.