New Jersey D Jon Merrill leaves first NHL game after sliding into boards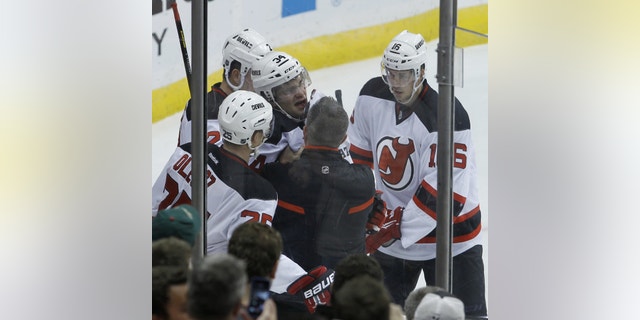 ST. PAUL, Minn. – New Jersey Devils defenseman Jon Merrill has left his first NHL game after sliding hard into the boards in the first period.
Merrill was skating into the corner to the right of Devils goaltender Cory Schneider when he was tripped up by Minnesota's Torrey Mitchell. He went into the boards facefirst, and it looked as if he sustained at least one cut on his face.
With blood on the ice, Merrill looked wobbly as he was helped to the locker room Sunday night. The team said he had lacerations on his face and would not return.
A 2010 second-round draft choice, Merrill played college hockey at the University of Michigan.