New head coach named for Sioux Falls Skyforce; Weber has extensive NBA coaching experience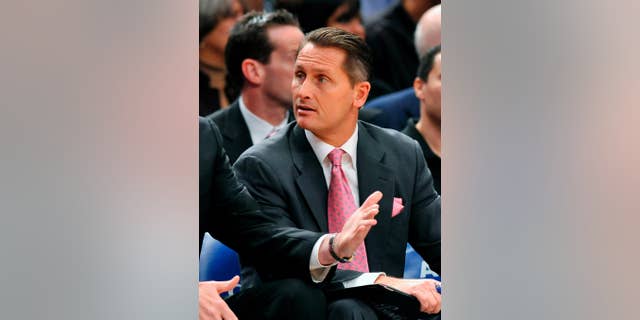 NEWYou can now listen to Fox News articles!
SIOUX FALLS, S.D. – A man with more than a decade of NBA coaching experience has been named the new head coach of the Sioux Falls Skyforce of the NBA Development League.
Current Miami Heat consultant Phil Weber will succeed Pat Delany, who was named an assistant with the Charlotte Hornets in July. The Skyforce are affiliated with the Heat, who announced the hiring Tuesday and scheduled an Oct. 8 news conference in Sioux Falls to introduce Weber.
Weber was an assistant with the Phoenix Suns from 1999-2008 and an assistant with the New York Knicks from 2008-2012. He is a 1984 graduate of North Carolina State, where he played under legendary coach Jim Valvano, and also has college coaching experience from stints at Iona, Chaminade and Florida.
Adam Simon, Skyforce general manager of basketball operations and Heat assistant general manager, told the Argus Leader newspaper that there was a lot of interest in the job.
"We had so many people interested in doing the job from overseas, from the college ranks, ex-NBA people, D-League coaches current and past ... but the choices that are going to be on our staff are what we found to be the best fit going forward," Simon said.
Weber becomes the 17th head coach in the 25-year history of the Skyforce. Joining his staff are assistants Chris Quinn, who played six years in the NBA, and Corey Belser, who played professionally in Europe and for NBA Summer League teams. Quinn most recently served as director of player development at Northwestern University, and Belser was a video intern for the Heat last season.
The Heat also announced that Octavio De La Grana, an assistant coach with the Skyforce last season, has been named player development coach and director of minor league operations.