New Hampshire Motor Speedway appoints new executive VP/GM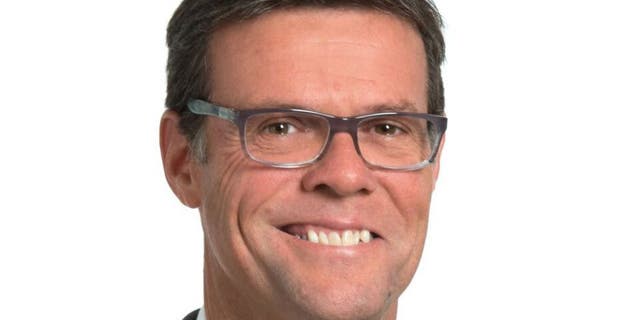 NEWYou can now listen to Fox News articles!
Parent company Speedway Motorsports Inc. has named David McGrath the new executive vice president and general manager of New Hampshire Motor Speedway. McGrath has replaced Jerry Gappens, who resigned.

McGrath, 51, joined the speedway in November 2011 as director of advertising and promotions. He was voted by his peers as the speedway's "Employee of the Year" in 2012. McGrath was promoted to vice president of marketing and promotions in January 2013 and later to vice president of corporate sales in January 2014.

"During his time at New Hampshire Motor Speedway, David has shown tremendous leadership and great passion for his work," SMI chief executive officer Marcus Smith said in a release. "He has earned the respect of his peers across the company and has embraced opportunities to tackle new challenges. Under his direction, I am confident the future of New Hampshire Motor Speedway is in good hands."
McGrath's background in motorsports includes working as the marketing manager for the pro racing division of the Sports Car Club of America in Englewood, Colorado. At SCCA, McGrath was responsible for sponsor acquisition, contingency programs and marketing from the sponsorship side to a fan base of more than 55,000.
Before joining NHMS, McGrath worked for Comcast Spotlight, the local advertising sales division of Comcast Cable, for 12 years. McGrath was the northern Colorado and Wyoming area sales manager, serving multiple markets and supervising four sales offices. He later relocated to New England to become the local sales manager for Comcast's Portsmouth, New Hampshire office -- the most recent position he held before joining NHMS.
"I am thrilled to lead and inspire this wonderful team of dedicated employees, who are as equally passionate about the success of New Hampshire Motor Speedway as I am," said McGrath. "I'm ready to roll up my sleeves and go to work in this new capacity as we continue to move our business forward in 2016 and beyond."
Gappens has worked at NHMS since 2008 but has been with SMI for more than two decades.
"Jerry Gappens has been a significant part of our company's growth both at Charlotte Motor Speedway and in New Hampshire," Smith said. "We are appreciative for his 23 years of service and wish him the very best for the future."

"I've spent the majority of my working life promoting events for Speedway Motorsports, and it's been an experience I'll always treasure," said Gappens. "I truly appreciate the opportunities provided to me by the Smith family. Now that a successful 25th anniversary season is complete at New Hampshire Motor Speedway, the time is right for me to move on to the next chapter in my life. The 'Magic Mile' will no doubt continue to prosper under David's leadership."