New England Revolution not far off from the league's elite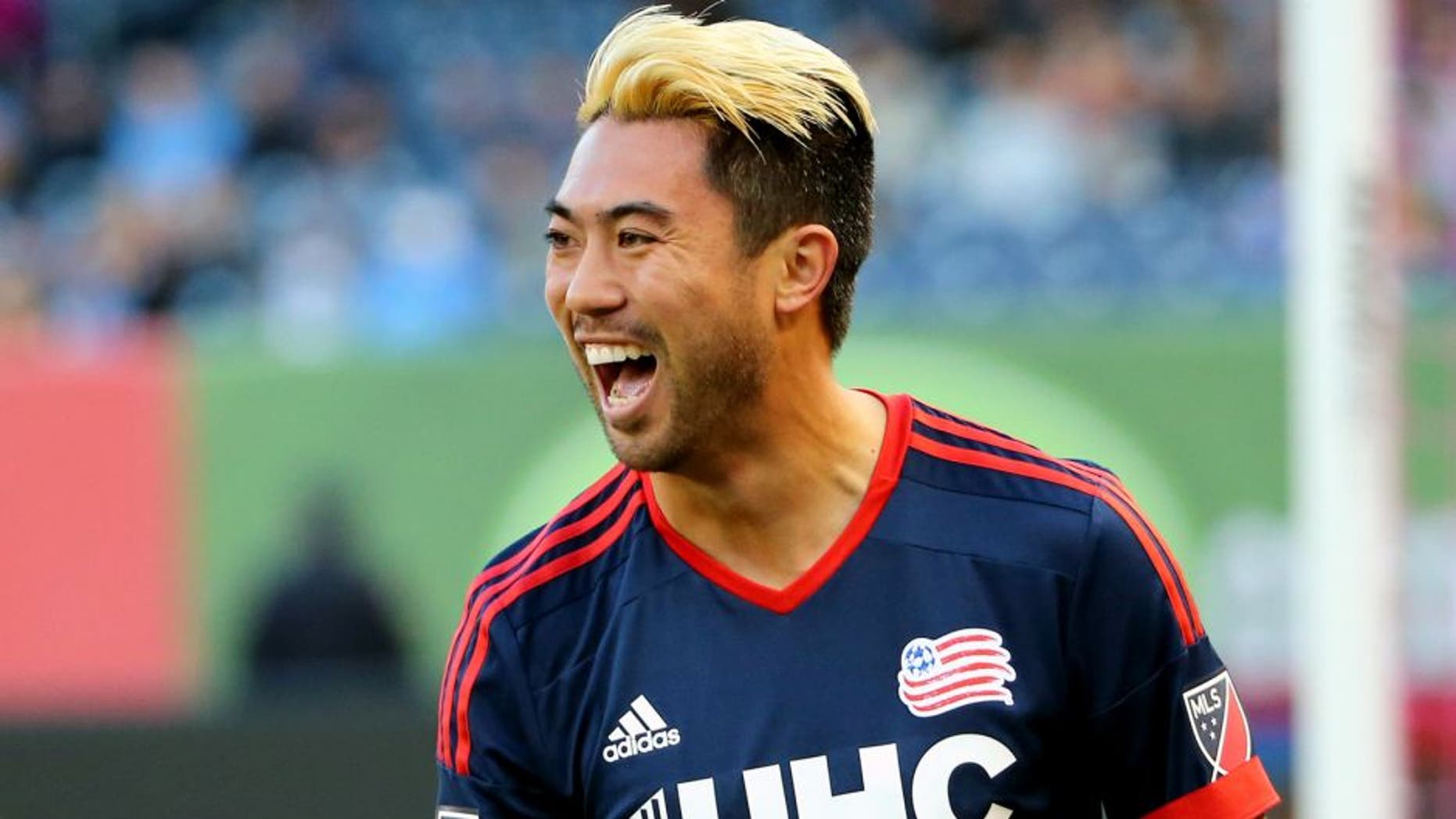 The New England Revolution were a popular pick to win the Eastern Conference last season. After all, they brought back much of the team that took them to the 2014 MLS Cup final, but things didn't go as well last season. Injuries to Jermaine Jones caused some problems, as did a slow start to the season by Lee Nguyen. The result was a fifth place finish in the East and a knockout round playoff exit. It wasn't a pretty campaign, but they're also not far off from the team that dazzled two years ago. What's key to them getting back to that level in 2016?
1. Nguyen needs to be the star
Nguyen was one of the more surprising players in 2014. Once a teenage star-to-be, Nguyen fell off the map and it looked like his career was dead when he showed up in New England, but Nguyen was magnificent two years ago and nearly won MLS MVP. He was at the heart of the team that was one match away from the club's first MLS title, but last season he struggled early on and never quite recaptured his form from the year before. Nguyen had a brilliant month with the United States national team in January Camp, though, and he looks primed for a big season.
2. Can Gershon Koffie fill Jones' shows?
It wasn't just Nguyen's great form that pushed New England to such great heights in 2014. It was also the signing of Jones, but he left the team in the offseason and the Revolution have brought Koffie in to replace him. Koffie showed flashes of dominance in the Vancouver Whitecaps midfield, and we've seen that he's capable of being the force necessary to team with Scott Caldwell in the center of the Revolution midfield. Whether or not he can do it on a regular basis could be what determines how good the Revs are.
3. Holding onto leads
The Revolution did a good job of getting out to quick starts last season, scoring first in 22 of their 34 matches. The problem is that they won only 12 of those contests. New England dropped 24 points in matches they scored first which, if they could have just cut that number in half, would have won them the Supporters' Shield. Unsurprisingly, they also scored first in their knockout round playoff game, only to concede two and have D.C. United end their season. If they want to end up back amongst the league's elite in 2016, they'll have to figure out how to hang on to leads after scoring first.