New England Patriots cut quarterback Tim Tebow, report says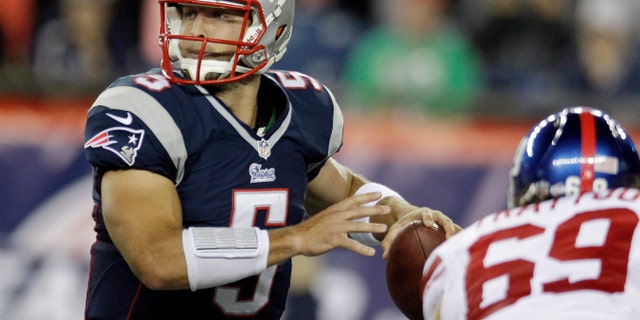 Tim Tebow, who signed with the Patriots in June after a disappointing season with the New York Jets, has been cut by New England, ESPN.com reported on Saturday.
Tebow had survived the Patriots' cut to 77 players on Monday.
The report comes after Tebow tossed a pair of touchdown passes to Quentin Sims in the fourth quarter, helping Patriots down the New York Giants, 28-20, in the preseason finale for both teams at Gillette Stadium.
Tebow finished 6-of-11 passing for 91 yards with two touchdowns and an interception, while Ryan Mallett started under center and completed 10-of-16 passes for 117 yards, one touchdown and one interception.
Patriots coach, Bill Belichick, said the third-string quarterback has taken positive steps in 2½ months with the team.
Most of that progress has come in practice where Tebow has been learning the Patriots' offensive system and working on his technique.