New documents show Pete Rose bet on baseball as a player, ESPN reports
Pete Rose's long insistence that he never gambled on baseball while playing the game may be unraveling, after ESPN unearthed documents it says shows he bet on the Cincinnati Reds while a player-manager in the last year of his illustrious career.
Rose, the sport's all-time leader with 4,256 hits, has been banned from the sport since 1989. For the next 15 years, he insisted he never gambled, then in 2004 admitted he had but only as a manager. Rose, who would certainly be in the Hall of Fame if not for his ban, has long lobbied to be allowed back into the sport. But the newly surfaced documents could spell an end to the 74-year-old legend's Cooperstown aspirations.
"This does it. This closes the door," said John Dowd, the former federal prosecutor who led MLB's 1989 investigation.
This closes the door," said John Dowd, the former federal prosecutor
The documents obtained by ESPN's "Outside the Lines" are copies of pages from a notebook seized from the home of former Rose associate Michael Bertolini during a raid by the U.S. Postal Inspection Service in October 1989. The sports network said the papers' authenticity has been verified by two people who took part in the raid, which was part of an unrelated mail fraud probe. The actual notebook has remained under court-ordered seal for 26 years and is currently stored in the National Archives' New York office.
Rose issued a statement to ESPN through his lawyer, Raymond Genco.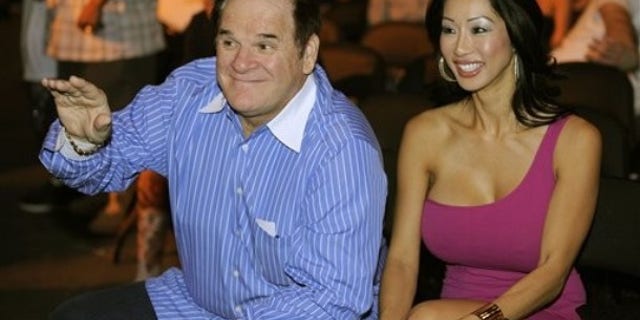 "Since we submitted the application earlier this year, we committed to MLB that we would not comment on specific matters relating to reinstatement," the statement read. "I need to maintain that. To be sure, I'm eager to sit down with [MLB commissioner Rob] Manfred to address my entire history -- the good and the bad -- and my long personal journey since baseball. That meeting likely will come sometime after the All-Star break. Therefore at this point, it's not appropriate to comment on any specifics."
Dowd said his team had sought the records in order to prove Rose bet on the sport while a player.
"We knew that [Bertolini] recorded the bets, and that he bet himself, but we never had his records," Dowd told ESPN. "We tried to get them. He refused to give them to us."
In the five months covered by the notebook, Rose allegedly placed at least one bet on baseball 30 times, as well as placing wagers on other sports, ESPN reported. Most of the bets were for about $2,000.
Major League Baseball has historically reserved its harshest punishment for players who gamble on the sport, claiming such wagers affect baseball's integrity – even if a player such as Rose bet on his own team to win.