New coach Pettine dismisses report Browns tried to trade for Harbaugh as 'noise'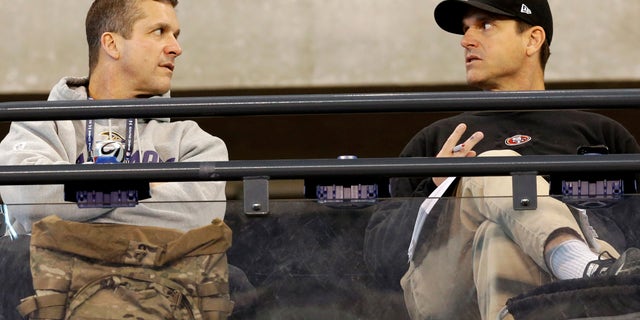 INDIANAPOLIS – New Cleveland coach Mike Pettine calls a report "noise" that the Browns tried to trade for Jim Harbaugh.
The Pro Football Talk website reported Friday that before hiring Pettine last month Cleveland had a deal in place with San Francisco, but Harbaugh decided to stay. Via Twitter, 49ers CEO Jed York denied that was true.
Pettine said Saturday the issue "has no bearing" on his job. The Browns didn't deny their attempt to acquire Harbaugh, but Pettine said that didn't bother him, either. He said he thought that shows the organization's commitment to turning around the struggling franchise.
Harbaugh has led the 49ers to three straight NFC championship games, but they lost their only Super Bowl appearance with him.
Pettine is the seventh head coach of the Browns since 1999.