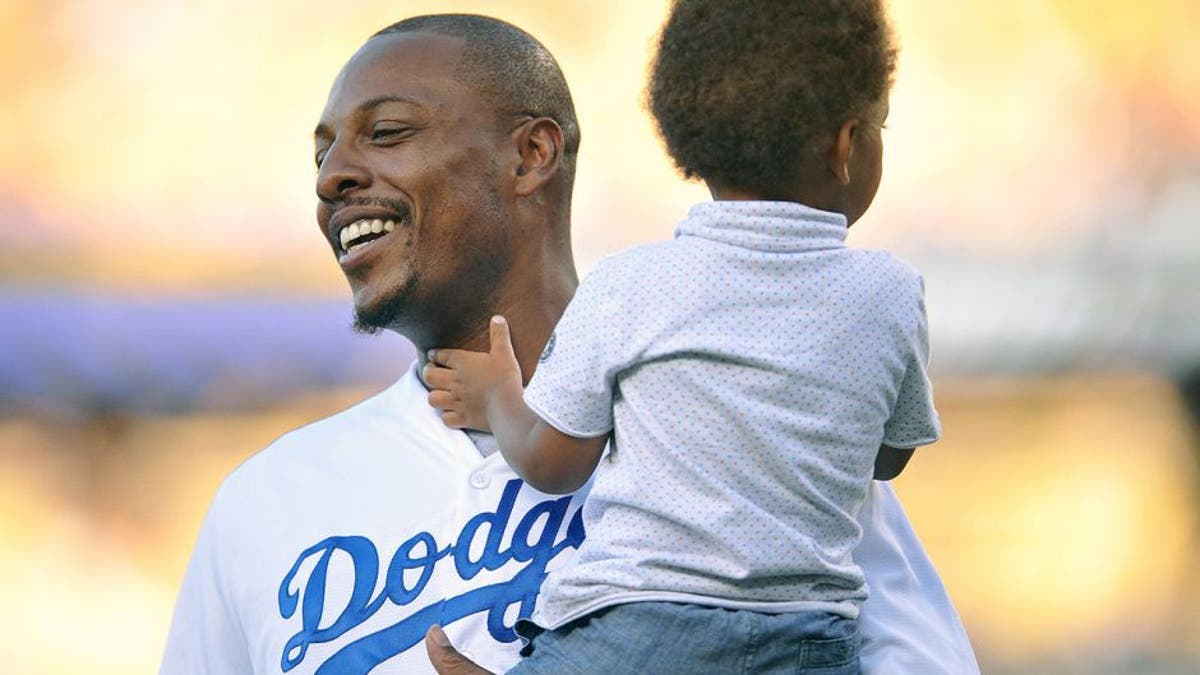 Paul Pierce is no stranger to Los Angeles, having starred at Inglewood High School and played in the shadows of the Fabulous Forum, the Lakers' home arena at the time.
He is back in Los Angeles, having signed a two-year, free-agent deal with the Clippers in early January.
But in between, he played 15 seasons in Boston for the hated Celtics, building what is likely a Hall of Fame career and, of all things, even beating the Lakers in the NBA Finals in 2008.
Well, the Clippers may be the 'it' team in Tinseltown right now, but L.A. is still a Lakers town, something the 37-year-old SoCal native learned the hard way on Tuesday night.
The Dodgers hosted Clippers Night at Chavez Ravine and Pierce was given the "honor" of throwing out the first pitch. And he was booed mercilessly.
Of course, it doesn't help when your first pitch looks like this:
Here's what Dodger fans thought of the episode: