New Cleveland Browns coach has high praise after meeting RG3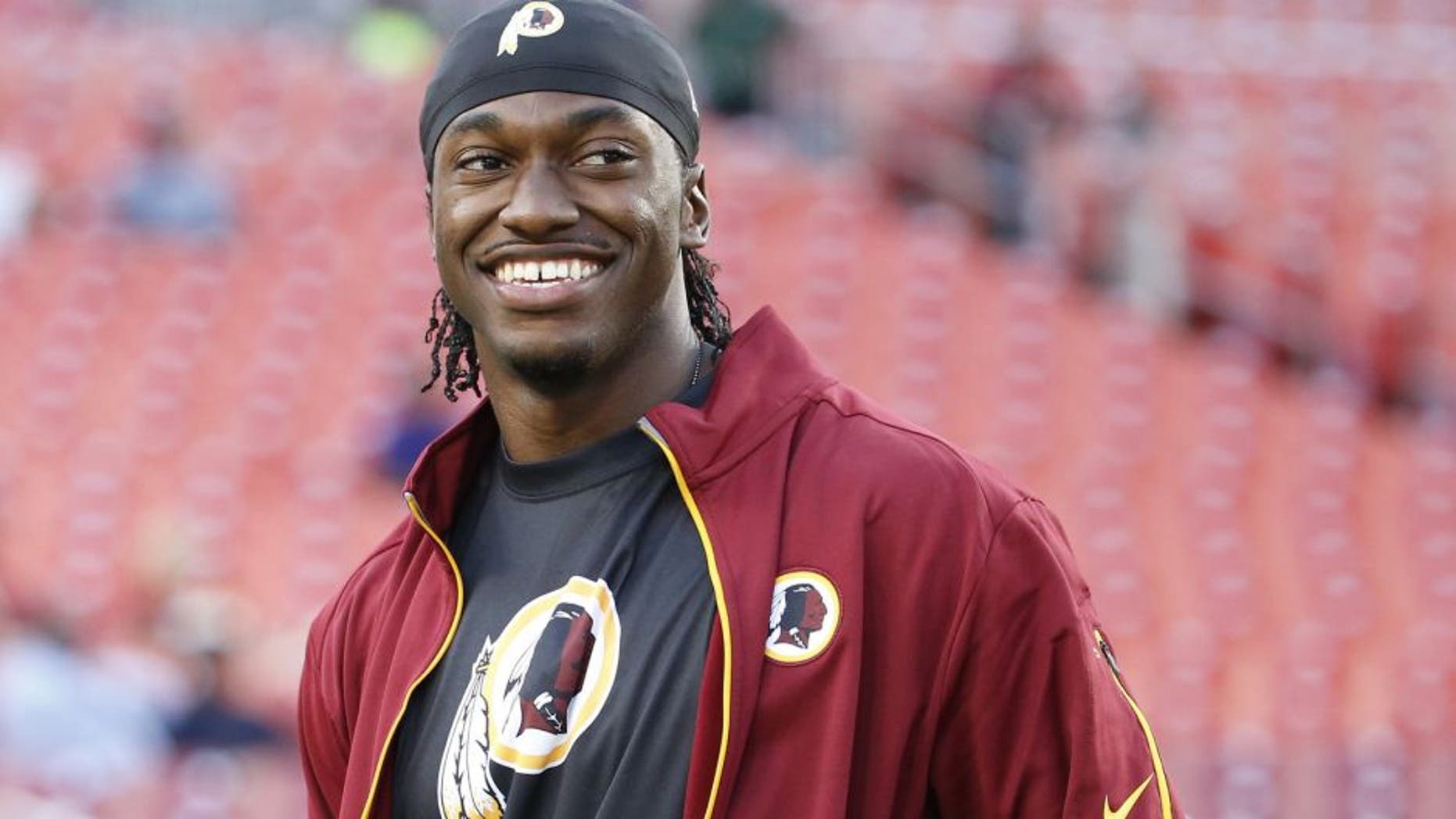 New Cleveland Browns coach Hue Jackson met with Robert Griffin III over the weekend and called the QB a "tremendous talent" at the annual NFL meetings in Boca Raton, Florida on Sunday.
Don't go buying your custom jerseys just yet, though, Browns fans. Cleveland still has plenty of due diligence to do on RG3, plus it still has an eye toward San Francisco 49ers quarterback Colin Kaepernick and the upcoming NFL Draft.
First, the praise, as reported by NFL.com:
Then, the disclaimer:
The Browns, who cut ties with troubled quarterback Johnny Manziel earlier this month, also have the second overall pick in April's NFL Draft, which they could use to land a potential franchise QB -- Cal's Jared Goff and North Dakota State's Carson Wentz being the popular names here.
In the meantime, they can continue making calls to learn more about RG3 and keep working on a potential trade for Kaepernick while they are huddled in South Florida with the rest of the NFL world's brass.