New Broncos punter talks about his infamous kick to the face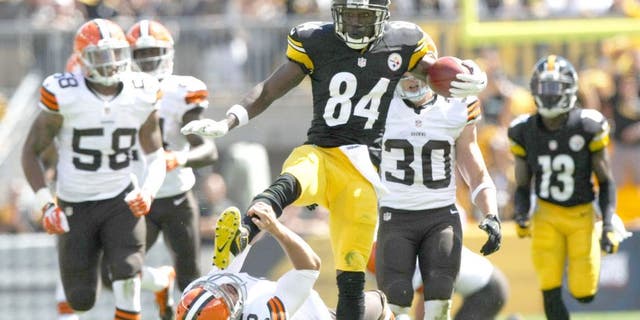 Broncos fans know about the infamous Antonio Brown-Spencer Lanning kick.
And Spencer Lanning knows Broncos fans know about it, too. He's still happy Brown didn't reach the end zone.
"Everybody was like, ' Were you mad?' No, I'm pissed we gave up a big return," the newly-acquired Broncos punter told Nicki Jhabvala of the Denver Post. "I was ready to bite on the middle, because I thought he was going outside. So I'm leaning and all of sudden. I told him, 'If you had gone outside, you would have scored a touchdown.'"
Brown never went inside, but instead went up and tried to go over. He failed miserably, landed his foot into Lanning's face, and landed that play into all-time sports blooper lore.
The specialist understood the gravity of the play when Browns reporters encircled his locker after that game.
Now in Denver, he's just trying to put that play to bed.
"I knew exactly what he was trying to do, and it makes sense," Lanning said. "He was trying to save himself once he realized I wasn't going under. He jumped to hurdle me and I didn't cut under, so he just sort of got stuck in no-man's land."
Added Lanning: "It's football, right? I get it."