New 49ers quarterback McCoy ready for a fresh start out West after ups and downs with Browns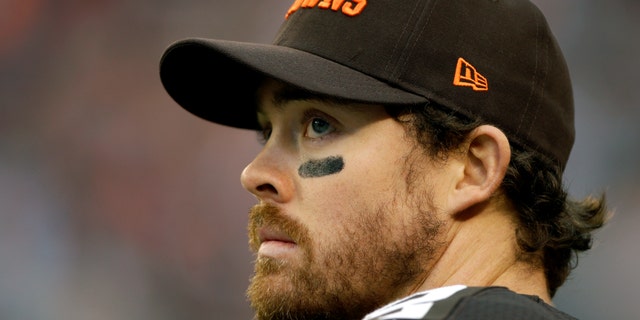 SAN FRANCISCO – Colt McCoy's trade to the San Francisco 49ers has been finalized after the quarterback passed a physical Tuesday.
McCoy will have the chance to win the backup job behind Colin Kaepernick for the NFC champions, who had a spot to fill after trading 2005 No. 1 overall draft pick Alex Smith to Kansas City at the start of the NFL's free agency period.
McCoy showed up in Cleveland on Monday for the start of offseason conditioning only to learn he was headed West to play for ex-NFL quarterback Jim Harbaugh and the two-time reigning NFC West champion Niners. San Francisco is sending a pair of undisclosed draft picks to the Browns.
The 26-year-old McCoy played in only three games last season after starting 13 in 2011 before sustaining a concussion.