Never a factor in the last race to make the Chase, Stewart to miss it for third time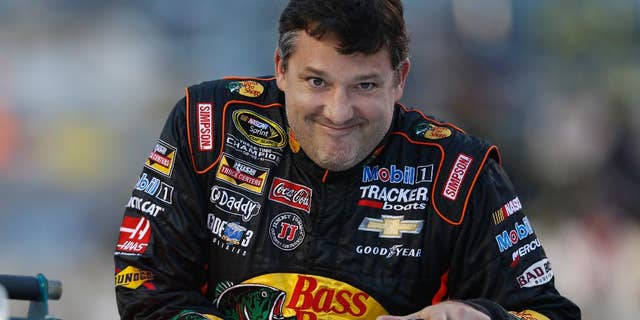 RICHMOND, Va. – In his last chance to make NASCAR's playoff, Tony Stewart never had one.
Stewart started 19th Saturday night at Richmond International Raceway in the race that finalized the field for the Chase for the Sprint Cup championship, climbed as high as 10th inside the final 100 laps and then fell back during a caution. His 15th-place finish left him out of the Chase for just the third time in the 11 years NASCAR has used the format.
It's also the second year in a row the three-time champion has failed to qualify. He was unable to race last year after missing 15 races because after breaking his leg in a sprint car race, and this season has been more devastating.
It was during a sprint car race in upstate New York on Aug. 9 that Stewart's car struck and killed young driver Kevin Ward Jr. Stewart spent three weeks in seclusion following Ward's death and only returned to racing last weekend in Atlanta.
Stewart was granted a waiver by NASCAR last week that would have allowed him to participate in the Chase for the Sprint Cup championship should he qualify by winning one of the last two races, but that was his only chance to do it.
He could have earned the spot last week in his return, but was involved in an early accident and finished 41st.
That left him with only one more chance, and he came up well short at RIR, where he has won three times.
Stewart did not wish to speak with reporters after climbing from his car, team PR representative Mike Arning said. The driver spoke with his crew briefly and then disappeared inside his hauler.
With 10 races remaining, Stewart is winless for the first season of his career.
Greg Zipadelli, Stewart's long-time crew chief and now the vice president of competition for Stewart-Haas Racing, said Friday the team planned to assess its position after Saturday night's and then assess the rest of the season. Stewart's is co-owner of four race teams, and drivers Kurt Busch and Kevin Harvick qualified for the playoffs. Danica Patrick did not.
___
Follow Hank on twitter at: http://twitter.com/hankkurzjr