Neil Magny wins again, earns decision over Erick Silva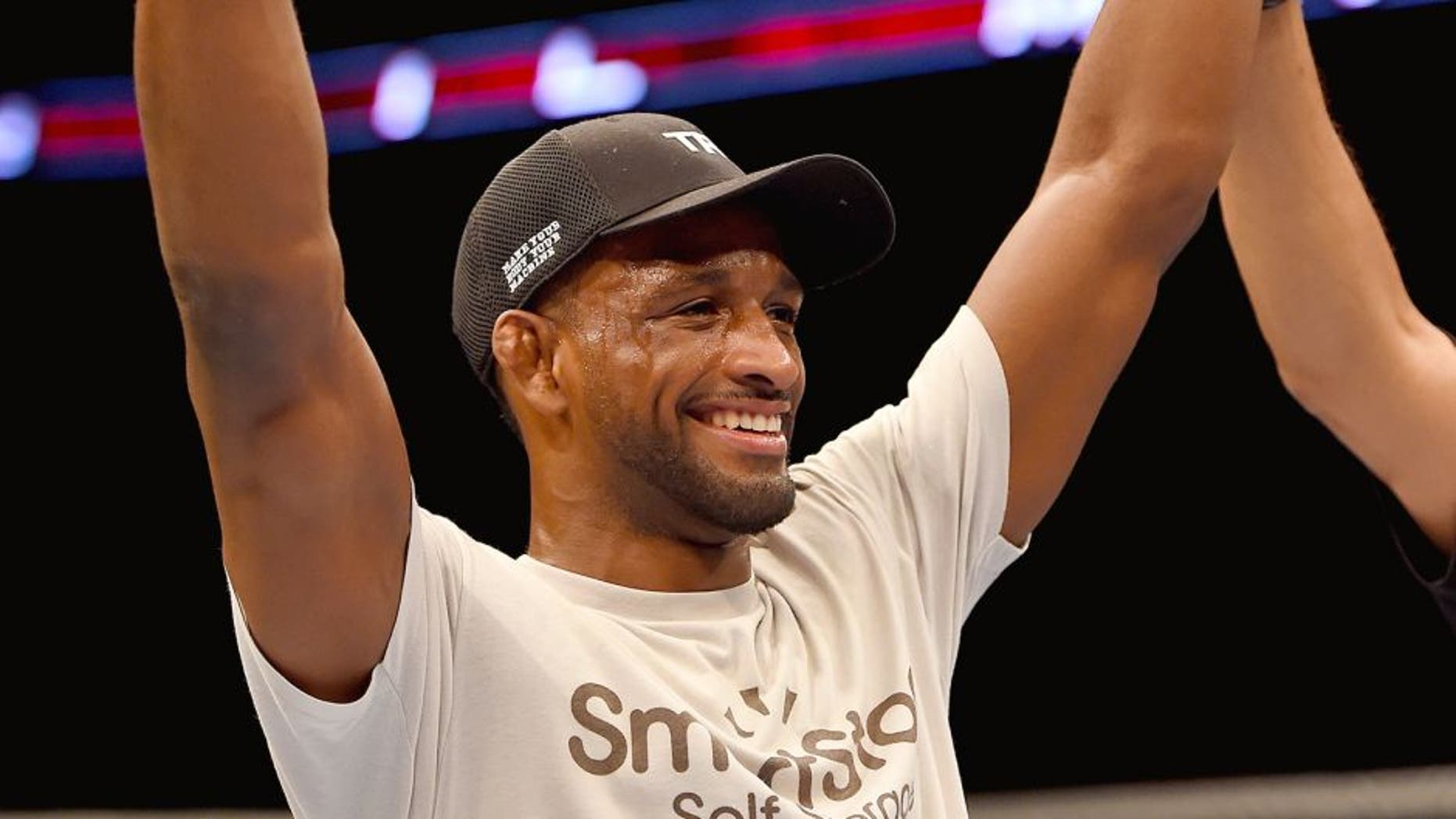 Neil Magny fought for the second time in the last three weeks, Sunday, but still managed to look to be the fresher, faster, and better conditioned fighter Sunday night in his welterweight UFC co-main event bout against Erick Silva. Magny won a split decision with scores of 29-28 (twice)
Early on, however, it looked as though Silva may get Magny out of the fight, quickly. The Brazilian took Magny down and then passed his guard like a hot knife through butter and took the side mount.
Magny was able to defend choke set-ups, stand up and then score his own takedown. From there, he simply dominated Silva for the rest of the round.
Magny secured the back mount with under a minute to go in the period and landed periodic strikes from there after flattening out Silva's hips, until the round ended.
In the second round, Magny peppered Silva with his lead jab before teeing-off with a big uppercut. Silva scored a takedown but Magny got back to his feet before long and pressed "El Indio" and then scored with a right hook to the head to end the stanza.
The start of the third round saw sharper striking from Silva. Magny then turned the tide his way with more quick jabs followed by uppercuts, and overall superior activity.
In all, the fighter landed an incredible percentage of his attempted strikes (about over 60 percent), and really took control of the bout near the end as he backed Silva up with punches.
Magny took Silva's back once more but he managed to stand back up and score his own hip-toss with just over a minute left. Magny's work-rate and accuracy ended up being enough to earn the favor of two of the three ringside judges.
Just three weeks after his loss to Demian Maia at UFC 190, and after a short, four-day "training camp," Magny managed to get back on the winning track with an impressive performance. "I feel pretty good for a four-day camp," he joked, afterwards.
Magny has fought more frequently than any other top contender in the UFC, of late, for a total of nine fights in the past 18 months. He didn't hesitate to step in against Silva on short notice, and it paid off.
"I'm just trying to take advantage of every opportunity God gives me," he said, in closing.
"It's just time to go home, and wait for the call again."
The win improves Magny's record to 16-4. Silva's loss brings his mark down to 18-6, overall.