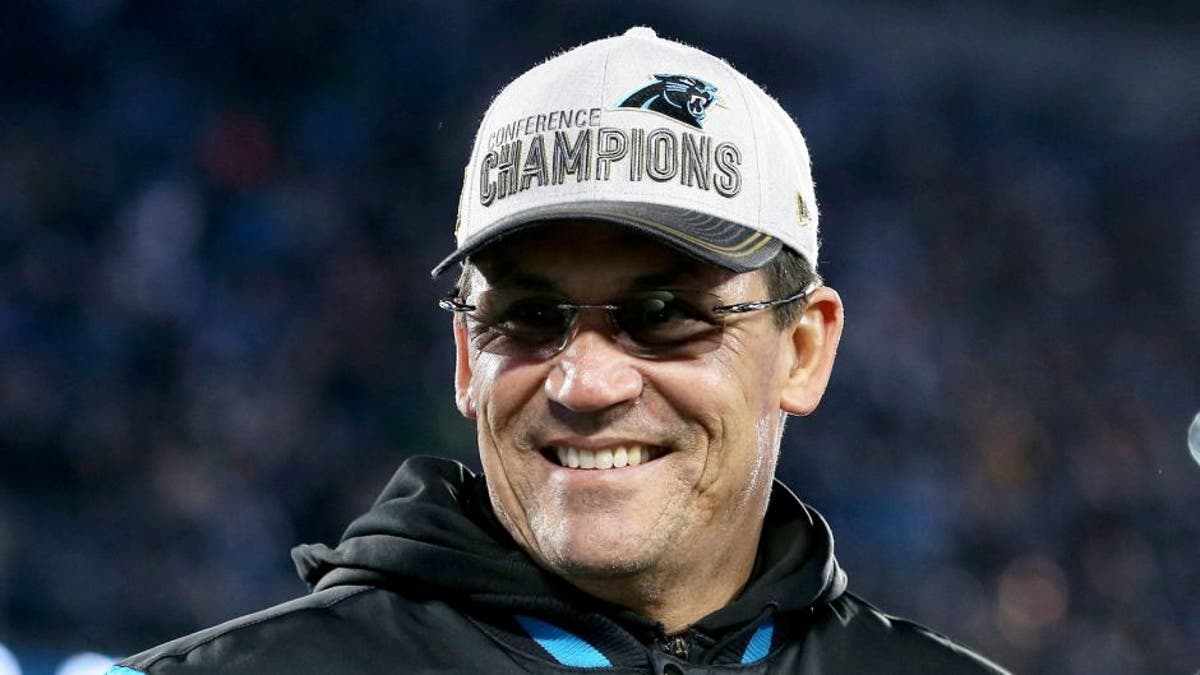 Carolina Panthers head coach Ron Rivera made an unexpected discovery Saturday morning, as his front yard got some unplanned landscaping.
And Riverboat Ron appreciated it.
After all, it was quite a different scene than roughly this same time last year, when an overnight fire caused extensive damage to Rivera's home, temporarily forcing him and his family to live elsewhere.
And the support for the Panthers wasn't limited to Rivera's neighborhood. On Friday, Panthers fans turned out in droves for a Super Bowl rally near the team's stadium in downtown Charlotte.
The Panthers will face the Denver Broncos in Super 50 on Feb. 7.