Ndamukong Suh apologizes to mother for using foul language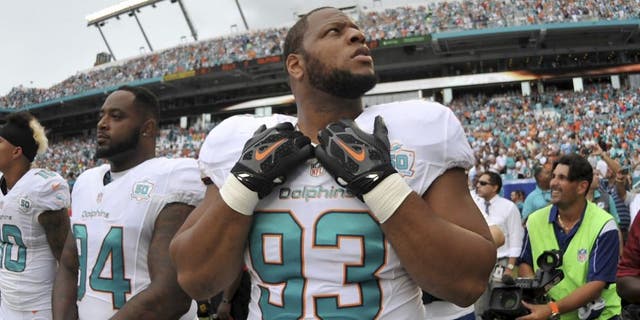 The season's not going well for the Miami Dolphins, and Ndamukong Suh's even getting negative feedback from his mother.
There wasn't much to applaud about the Miami Dolphins' 33-17 loss at Buffalo on Sunday, which Suh's mom watched on TV. What upset her most was his language.
Suh became angry when a referee's ruling cost him a sack, and his profanity was audible on the telecast because it was accidentally captured by the official's microphone.
Suh said he heard from his mother about it, and he issued a public apology to her Wednesday. Suh said he hasn't heard from the NFL regarding a potential fine.