NBA Summer League recap: Bucks 88, Nets 83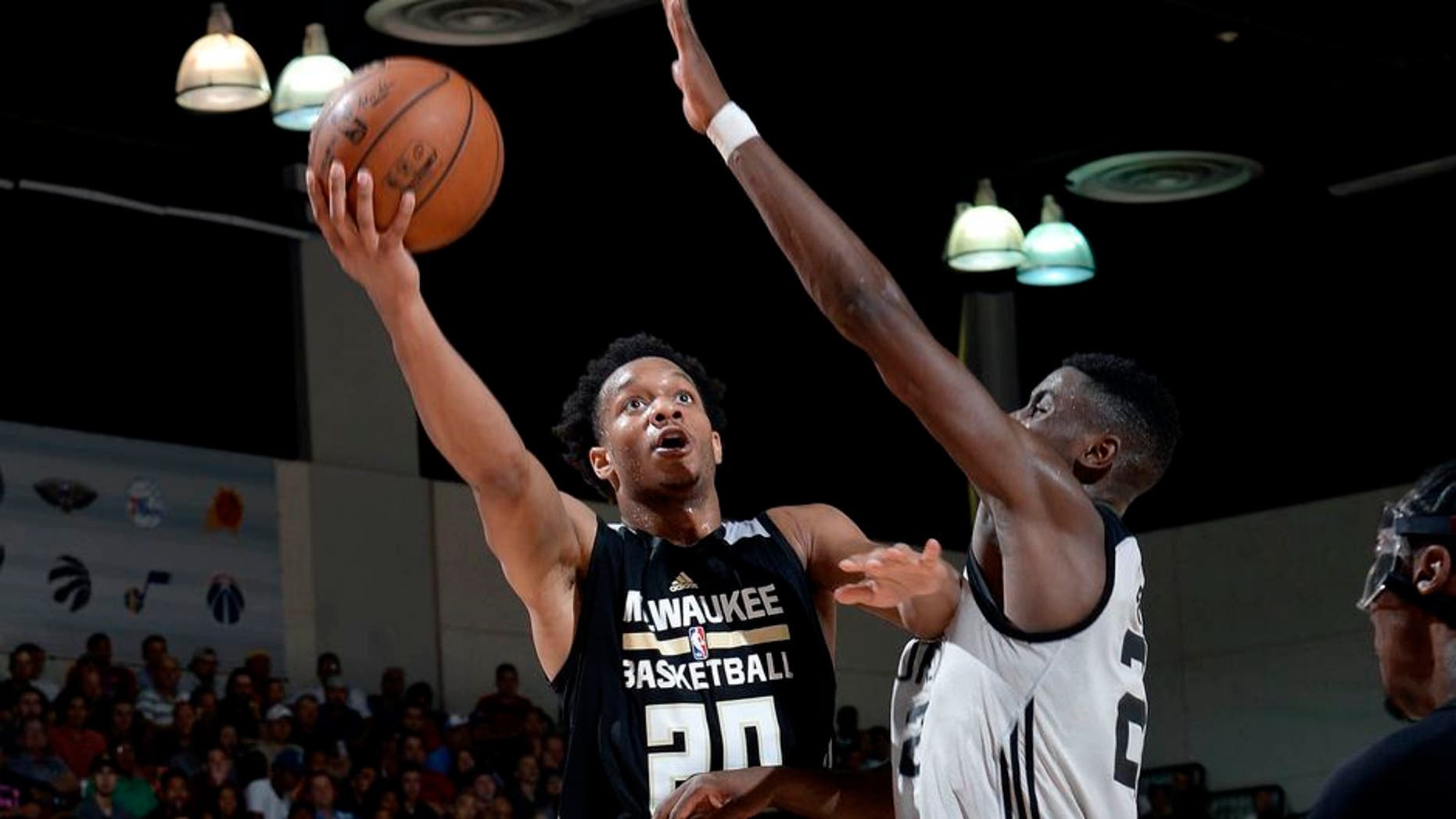 The Milwaukee Bucks fell behind before the half but came out strong in the third quarter for an 88-83 summer league win over the Brooklyn Nets.
The Bucks' Rashad Vaughn led the way with 31 points and eight rebounds.
Caris LeVert led the Nets with 18 points, seven rebounds.
Starting five: Milwaukee started Sterling Brown and D.J. Wilson in the backcourt and Thon Maker, Gary Payton II and Rashad Vaughn in the front court.
Draft-pick report: No. 17 pick Wilson and second-round pick Brown, acquired from Philadelphia for cash, scored 16 points apiece. . . . Last year's first-round pick, Thon Maker, finished with eight points and eight rebounds.
Stat corner: Milwaukee hit 17 of 24 free throws, while Brooklyn only made 12 of 23. Three of the Bucks starters hit 100% of their freebies: Brown (4), Wilson (2) and Maker (1). . . . Vaughn finished 13 of 18 for 72.2 percent field-goal shooting.
Next: The Bucks return to action at 10 p.m. Monday, playing the L.A. Clippers at Cox Pavillion in Las Vegas.